Joseph Mbah, director of the new action treat EXPO, gives us the 411 on his favourite action movies and stars, whether he's a Schwarzenegger or Stallone fan, and how his character in his latest is both a bit of John McClane and John Matrix in him.
What was the first action film you remember seeing as a kid? What kind of impression did it leave on you?
The first action film I remember seeing as a kid was Rambo. I can not remember how old I was but I was still living in Nigeria. The impression that was left by the film was  I immediately wanted to be like Sylvester Stallone. From there is were I fell in love with action films.
And who did you grow up idolising, or even obsessing over?
As far as on screen, I looked up to Sylvester Stallone and Jackie Chan, I thought that they were the coolest action heroes.
Stallone or Schwarzenegger? Whose fanclub were you a member of?
While I do like Schwarzenegger, I am a member of the Stallone Fanclub all day.
Was Expo the result of your fascination with action movies growing up?
I LOVE Action films, so when I discovered my passion for filmmaking that's all I wanted to do.  Expo  is for sure a result of my love for action, thriller and sci-fi films.
Any homages in it to some of those classic films?
I would say there are some homages to Rambo in the military scenes, but it is easy to get caught up in that, so I was just trying to serve the story the best I could visually.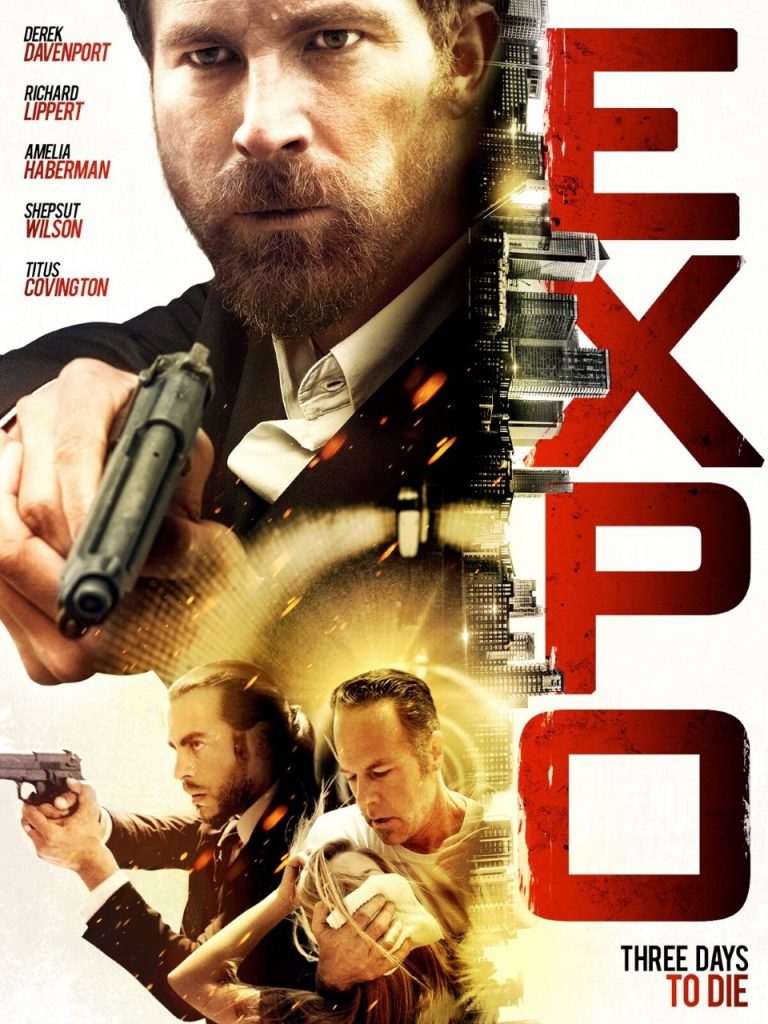 How did you come up with the lead character? Is he more John McClane than John Matrix?
I used to write characters based on what I think the story needs or what I think people might like, which I learned was a bad way to approach writing. With the lead character in Expo I approached it from a more personal side.  I infused some of my past experiences into the character which made it easy for me to understand why he would do things a certain way and the growth that he needs to have by the end of the film.  I think the main character in Expo has a little of both John McClane and John Matrix in him.
What makes him tick?
What makes him tick is the need to protect his loved ones.
Did Derek Davenport do his own stunts?
Yes, he sure did! All the actors did their own stunts.
Who choreographed the action scenes?
The action scenes, where choreographed by Richard O. Ryan, who was incredible to work with.
Are you hoping this might be a franchise?
Expo is part of a larger universe called Paradox Universe.  Paradox Universe is an immersive, multimedia, multi genre cinematic universe; a universe where anything is possible, with endless capacity for storytelling.