Releasing April 20 on digital from Gravitas Ventures, 86 Melrose Avenue tells of a group of diverse people at a gallery opening that are taken hostage by an ex-Marine suffering with PTSD.
We spoke to writer/director Lili Matta about her action film with a message.
---
What was the inspiration for the story for 86 Melrose Avenue?
The idea started brewing in my head back in 2015. It was a conflation of ideas that came together—human connection, interconnection, everyone has a story.  I have always been interested in relationships and interaction. We are all very interesting and complex human beings. So I wanted explore those ideas. At the same time, I wanted to explore disconnection. In today's fast paced and high tech world, I feel as if we have become somewhat desensitized and disconnected. I notice that we don't talk to one another anymore; we talk at one another; we don't listen to one another; we talk over one another.  In short, we have a communication problem.  I find this to be especially true between people who are different or from a different place, culture or country.  We are scared of differences.  We are frightened of the "other."   However, it is precisely those differences that make us so unique and interesting. I wanted to address this in my film.
In addition to connection disconnection and differences, I wanted to highlight a variety of current issues that are challenging for our society—gun violence, PTSD, mental illness. Gun violence which is so prevalent in the US.  40,000 Americans die every year by guns—just look at what has happened in the past week in Atlanta and Boulder.  I wanted to talk about the hidden horrors of mental illness and PTSD.   I was born In Lebanon and grew up during the war that lasted for 15 years.   The violence, pain and ugliness of it all affected me a lot. Each of us has a story.  We all live through painful and traumatic experiences in our life and those experiences shape the way we live our present and the way we react to any given situation, especially a situation that brings back those traumatic memories. I also wanted to talk about our veterans. They come back from service deeply scarred with invisible wounds: PTSD and trauma. I feel we don't give our veterans/ service men and women the care they need after they return home.  We need to attend to their psychological wounds and traumas and help them heal.  I think talking about mental illness is still somewhat taboo.
Et voila.  I had all the important themes I wanted to share and 86 Melrose Avenue came to life:  A fateful night at an art gallery and the rest unfolds….
And when did you first start writing the script?
I started writing the script in 2016.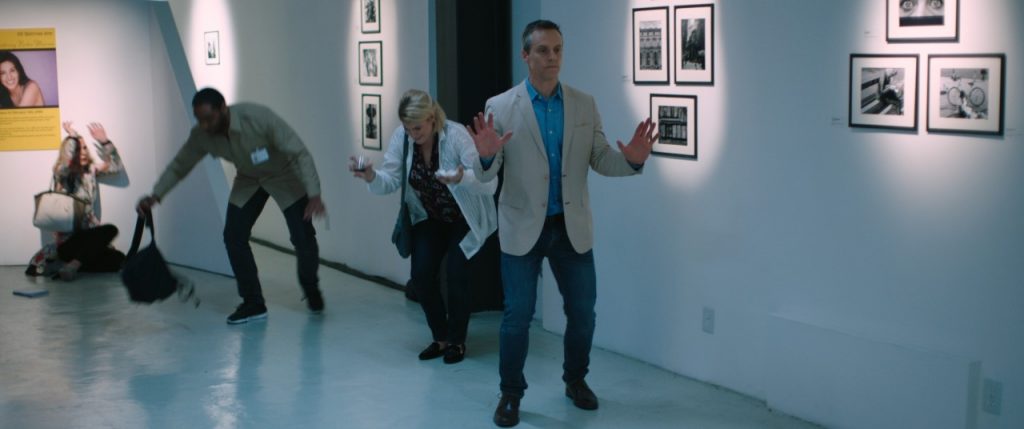 Did the script change much, over the course, of the film's development?
As you know, the writing process is all about writing and rewriting. I'd have an idea one day and I would go back to my script and change something or add something. I would leave the script and come back to a couple months later and read it to myself with fresh pair of eyes and ears and I would eventually change lines and dialogues. Nothing is ever final. Even on set you agree with your actors to change a line here and there.
How soon into the process did you begin casting?
I started casting a few months before production started. I had a couple actors in mind to play the main lead roles. Gregory Zarian, whom I had worked with on my first feature and who is an amazing actor and friend.  I thought Gregory would be the best fit for Avi. And Dade Elza whom I had met 3 years prior, as I saw him in a friend's film and loved his acting.  I thought he would be great as Travis. I gave the script to both Gregory Zarian and Dade Elza 3 years ago and I told them that as soon as I got the financing for the film I want you in it.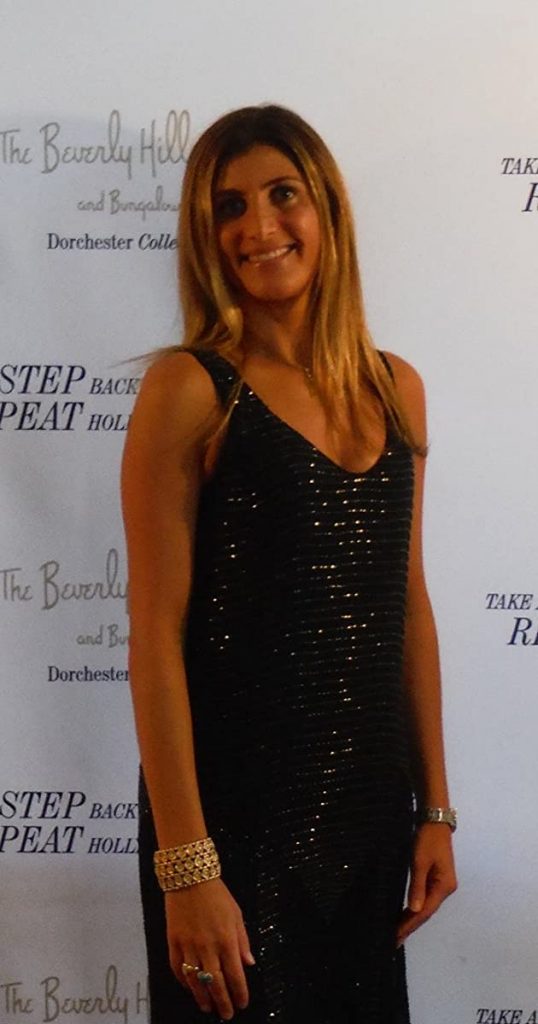 86 Melrose Avenue tackles the subject of PTSD. Did you have to do much research into the topic?
I was born during the Lebanon war that spanned almost 2 decades. I have seen the ugliness and violence of war as a very young child, a teenager and young woman.  I have PTSD. I also spoke with veterans and other people who also struggle with PTSD after an assault, witnessing a violent robbery, an altercation in a metro, an abusive relationship…  You will be surprised how many people admit to having PTSD, depression and other psychological trauma from things they have experienced. It is important to talk about it and to be able to break the silence and loneliness that surround the illness.
Is it fair to say then that 86 Melrose Avenue is both educational and entertaining!?
Absolutely!  That is why I love storytelling through the medium of film.  A well crafted story is able to impart so many lessons in an entertaining and captivating way.