Actor Micah Lyons speaks to us about his new action film The Runners, on DVD and Digital this month from Uncork'd Entertainment.
---
What was your first action film, Micah? Has it stayed with you?
Maybe even shaped elements of The Runners? The Runners was my first action movie to produce and star in, but I grew up on action films and so many of them have stayed with me over the years. I think about being a nine or ten year old little boy and seeing that scene in True Lies when the Jet flies up next to the window full of bad guys and then Arnold flies around saving his daughter and the entire world in grandiose fashion and I just laugh… "You're Fired." Haha! That's pure entertainment man! I definitely infused a strong sense of comic relief into The Runners and I feel that it's totally necessary for something with such a heavy topic like human trafficking. I also did everything I could to go big on the action relative to our budget. We crash, rammed, flipped and exploded several cars and a helicopter in this movie and those were some of my most favorite days on set for sure! We also used real SWAT teams and had over 100 bad guys running around during some of the larger action sequences. Fun stuff!
Has being an "action star" ever been a goal? 
It certainly has a nice ring to it! But I take it one day at a time. And as much as I love action, there are other types of films that I really want to make too. So, if action star is my lot in life then bring it on! But, there is a lot more to me than blowing up cars and sliding over hoods.
How did you prepare for the role in the film? What training did you do? 
I knew I would be running like crazy all day every day as the writer, co-director, star and producer of this film so most of my physical training leading up to the movie was all about building endurance. Luckily I was already trained in combat, fighting/stunts and weaponry so that was nice. I rarely slept more than a few hours a night during the entire 50ish day production schedule so I think that adding a lot of endurance was definitely a great choice!
How do you stay in shape? Any tips? 
I ran… A LOT! I used to run up the winding street from the mouth of Griffith Park (in LA) up to the Observatory as fast as I could. If I didn't beat the time from the day before, then I'd have to do it again. Then, I would walk down past the Greek Theatre (often getting to hear some of the best live music in the world!) Before running anywhere from 2-3 miles home. I actually lost 35 pounds to play the role and apart from tons of running, I ate grilled chicken, eggs, avocado and mixed veggies almost exclusively.
Has it been harder to stay in shape during the lockdown?
Luckily I am gaining a little weight for a Sci-fi movie that's filming in a couple of months so I haven't had to worry about it too much! ha!! I am not the type that loves being in the gym. It's just part of the job for certain roles.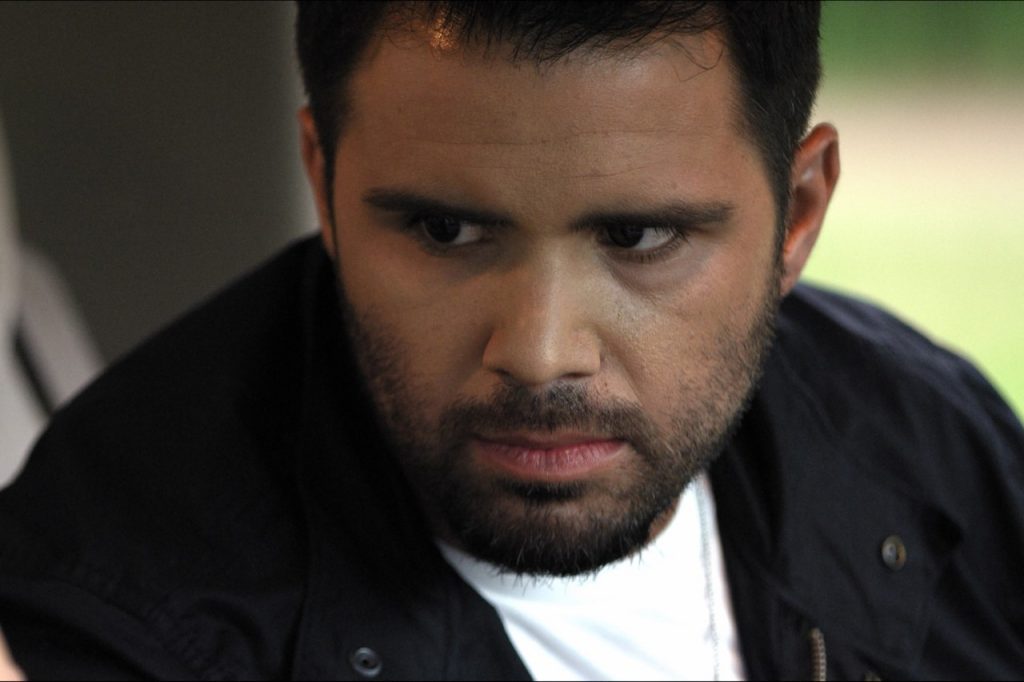 How important was the casting of some well-known supporting players to "The Runners"? I imagine it helped acquire financing?
I was the one saddled with the burden of raising all of the financing on this movie and believe or not, we actually raised all of our budget before we cast any of the stars that are a part of the film. However, the supporting cast was VITALLY important to making this movie work regardless of the budget. I am SO proud of all the acting work down in this movie which has a total cast of over 300 actors with a few dozen speaking lines.
Were you, or any of the other actors, harmed or injured during the production? 
Like any other action film, we all took our fair share of trips, slips, scrapes and knocks on the head. I remember walking outside one day to find the Director of Photography on the ground in full clothing (shoes and everything) just scrubbing himself with soap and water. I was like… What the?! He very calmly said, "I just got into some serious poison oak… But don't worry. I'm an Eagle Scout." Needless to say, we were are a very tough bunch.
If you had to compare it to another film, what would you say "The Runners" closely resembles?
To me, The Runners is like the movie TAKEN but if it had been set in the world of the TV show, Friday Night Lights. International bad guys are great, but there's just something so terrifying about a group of backwoods people that could snatch up a young girl.