The son of Grammy winning and Academy Award nominated songwriter, composer Barry DeVorzon, Michael stars as Jack Tyson in this month's Fast and Fierce : Death Race. The actor, whose other credits include "Charmed", "Son of the Beach", and "Submerged" for director James Keach, fills us in on the latest addition to the fast-car action movie genre. 
Car movies – there's some great ones and then there's some really rotten ones.  Is "Fast and Fierce : Death Race" more "Death Race" than "Driven"? ha! 
I think it's more Death Race than Driven! 
I love the title – obviously a nice homage to two other popular car-movie franchises.  Was that always the title? 
Yeah, I think the title gets your attention.  The original title was "In The Drift" 
The title suggests y'all are participating in a Death Race, like the Corman movie – is that right? 
The Death Race points to the high stakes that are on the line in this race, not only a large cash prize but people's lives. The criminals who are attempting to hunt us down during the race add to the danger and close encounters with death. 
And are you the 'Frankenstein' of the bunch? 
If you are referring to appearing one way and then turning into a monster, no! haha but that is one of my specialties. In this movie, I'm the protagonist.  He's a badass but a good guy.
(If you are referring to the character Frankenstein from Death Race, I will leave that to the audience.) 
Was most of the car action shot physically? Actual cars there? 
Yes, we had cars and most of it was shot physically at different locations.   There was some VFX added in post and we also filmed in the cars at a studio using rear projection.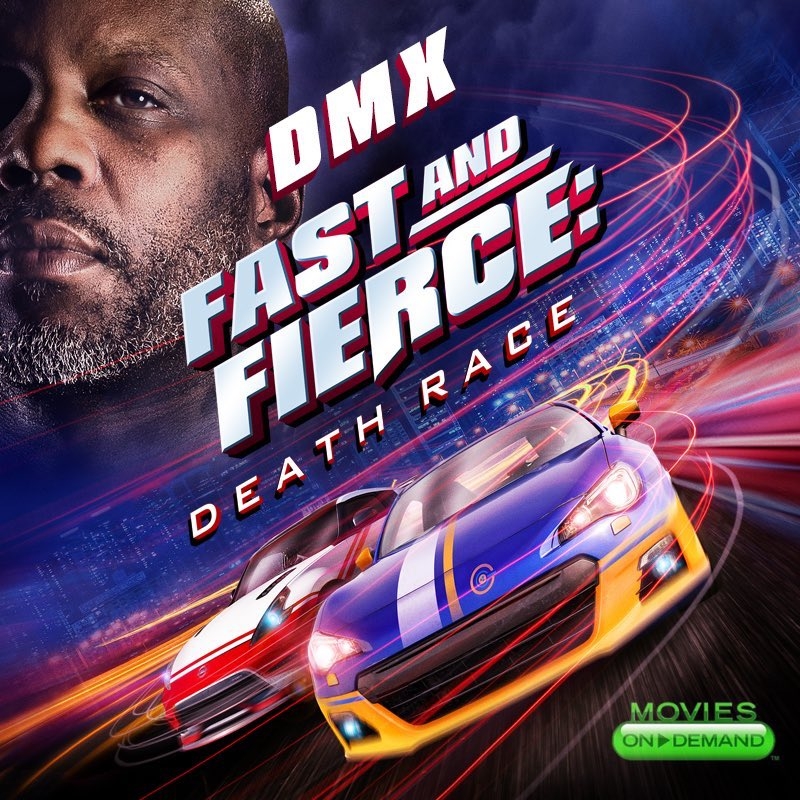 Are you a car guy? 
Definitely.  I've been around cars since I was very young and was driving stick shift by age 12. Get me behind the wheel of a car with some heat under the hood and a little open road – it's a beautiful feeling! 
Get to try out any of the vehicles or do the insurance guys put an end to that? 
Yes, I spent a lot of time in the car in the movie, a souped up 79 Buick Skylark.  I got to do some fun stuff in it on the open roads.  I do remember one scene outside a restaurant where I had to back the car out in a hurry.  I asked the director Jared Cohn, "how fast do you want me to go?" And he said "as fast as you can, but keep it safe."  So I punched it going backwards and skidded fish tailing the car around coming close to a wall and peeled out.  It was all controlled but riding on the edge a bit. The line producer Jarrett Furst happened to be watching the take from the stairs and when I came back, he looked like he had seen a ghost and said "Never again!" I couldn't help but laugh, his face was priceless.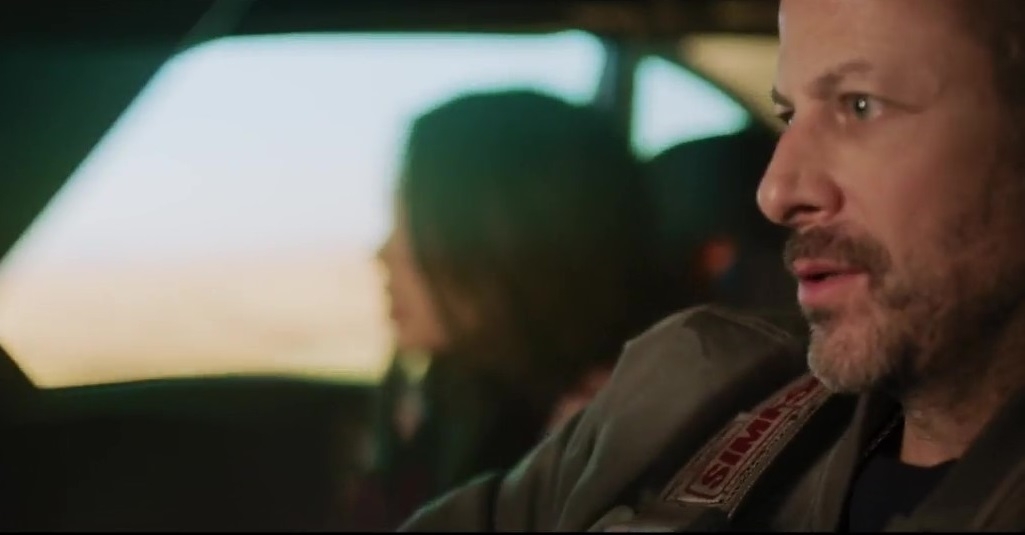 Can you tell us about the plight of your character and how you could relate to him? 
He's an ex-street racing champion who retired after tragedy struck during a race. He gets pulled back into this race in an attempt to save his brother from being killed by a gangster over a large gambling debt. Along the way, the gangsters ex-girlfriend suddenly jumps in his car pleading for help adding fuel to the fire putting them both in dangers way. I could definitely relate to my character, I lived my life on the edge for many years and got into some sticky situations along the way. Growing up, we used to race cars all the time and I've been in high speed car chases that I didn't want to be in too! I was pretty wild when I was young but have long been reformed. Now I drive like a retired golfer and love to obey laws. I also have two younger brothers that I would give my life for and I've been through my fair share of pain, loss and regret. I'm also someone my family and friends know they can count on if they are in a pinch so I applied all that to the character.
Did you have a backstory for him – even if it was only in your mind and not in the movie? 
My life has been enough of a backstory, I just brought that!
What's next for you? 
I have another movie that's supposed to come out this year, a thriller and the first film I did with director Jared Cohn.  My character in this movie is a real devil in disguise.  I'm also developing several feature scripts I co-wrote as well as a 30 minute dark comedy for television.
FAST AND FIERCE : DEATH RACE is on Digital Tuesday