Art and life collide in the stylish and wildly entertaining neo-noir thriller American Night. When a highly coveted Andy Warhol painting suddenly surfaces, it triggers a chain reaction of danger-filled events for a colorful group of characters including: a forger turned art dealer (Jonathan Rhys Meyers); a mobster and painter (Emile Hirsch) with a penchant for scorpions; a seductive museum conservator (Paz Vega); and a stuntman and wannabe ninja (Jeremy Piven). Filled with daring double-crosses and surprising twists and turns, the race for the painting comes to an explosive conclusion…one American Night.
Paz Vega stopped by to chat with us about her role in the film.
---
Thanks for taking time to chat with us about your latest film American Night. It's essentially an action/crime thriller set in the art world which felt fresh; what was it about the movie that drew you to it?
Exactly that! The idea of connecting art with the world of mafia.. and all the dark side behind this beautiful universe.
It's visually stunning; how did you find working with director Alessio Della Valle?
It was fantastic. I think he wanted to make a very stylish film and explore the art theme, not only in the plot, but as a fundamental part of his visual language.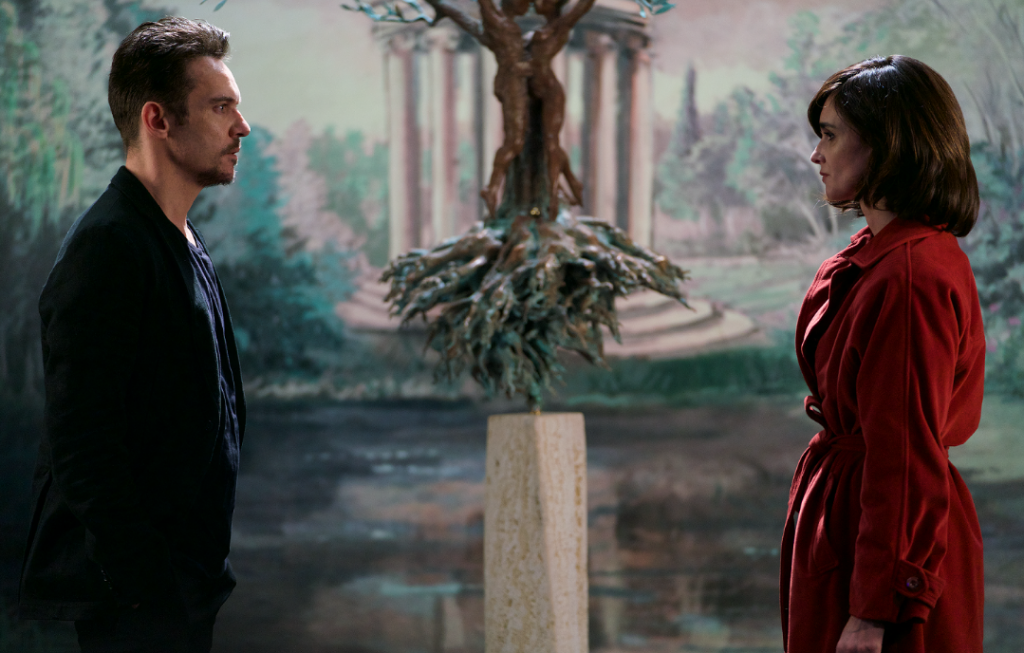 Your character Sarah was a genuinely good person and immediately appealing. How much research did you do into the art world to prepare for the role?
Since I was a kid I have felt a special attraction for art. Especially Art History. Since the classics to modern times so it wasn't specially complicated to dive in this universe for the film.
Did Sarah change much from the initial script to what we saw on screen?
From the script to the final result of the movie, there are always some adjustments. This happen always. It is an arrangement between the script writer, the director and the actor. Under my point of view, as an actor, I need to believe in what I'm doing.
Had you finished filming before Covid?
Yes, we did this movie before Covid appeared.
There's a scene where a scorpion is placed on your leg; was that done for real? I would pass out if it was me…
I would not want to break the mystery because in the frame, everything is real…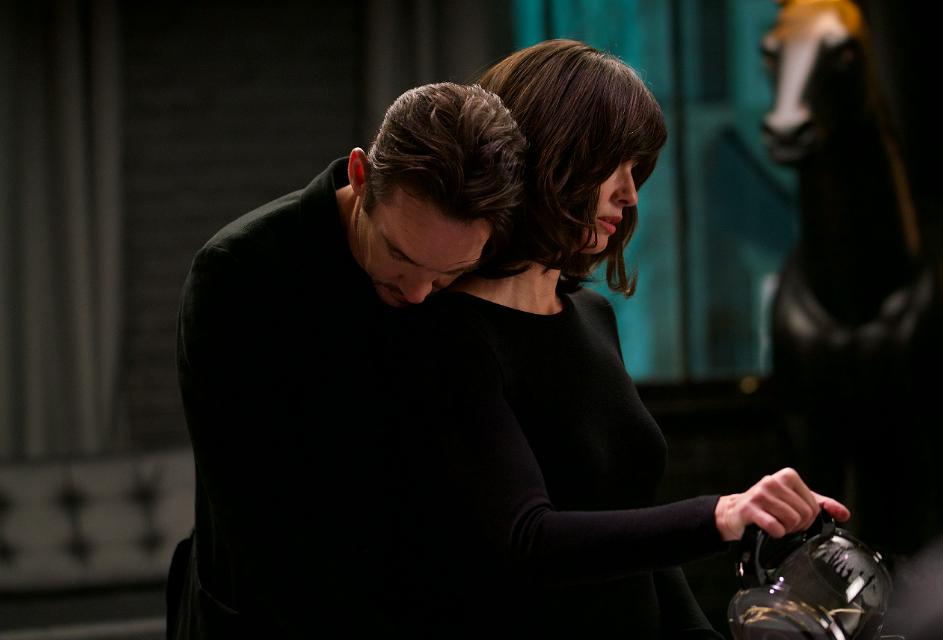 What do you look for in a script for it to interest you?
There are many factors that make me get involved in a project. For example the cast and in this case, I loved the opportunity to work with Jonathan, Jeremy and Emile..
What did you take away personally from working on American Night?
I had a good time making this film and working with such a great talents and believe me, I'm happy with that.
Following on from that what would you like audiences to take away from American Night?
I hope that the people who watch the movie enjoy it and have a good time. That is all!