A Violent Man stars Thomas Q. Jones as a struggling mixed martial arts fighter who finds himself in a fight for his life after his one night stand is found dead in her home. Thomas stopped by to chat with me about the film.
How did you get involved with A Violent Man and what drew you to the script?
I was introduced to the writer and director Matthew Berkowitz by a mutual friend and we immediately hit it off. He saw me in Straight Outta Compton and had a script he felt would be great for me. I read the script and saw a character that was layered, complex and perfect for me to take on at this point in my career.
What made you want to be an executive producer as well?
I wanted to executive produce this because creatively you can do as you please without having anyone else deterring you. Matt and I are very impulsive and fearless artists and don't like to be restrained from the type of content we want to showcase.
You've worked with director Matthew Berkowitz on Corbin Nash too; how is his directorial style?
Matthew Berkowitz is the next big director in Hollywood. He is very detailed and specific and his ideas as far as framing and lighting are next level. Such an honor to work with him on my first feature film.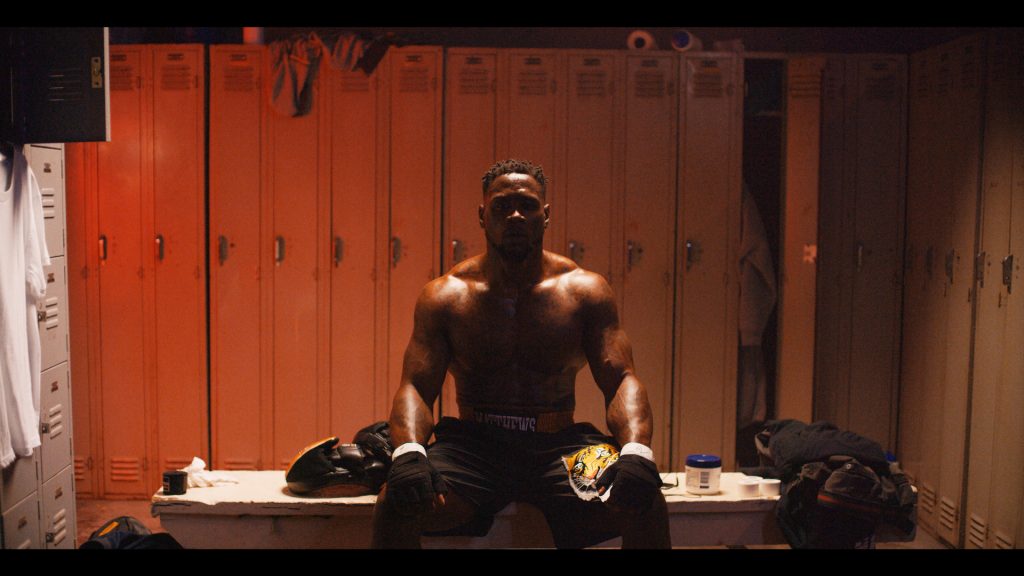 It's almost the anti-Rocky going in unpredictable and dark directions; was that a big appeal and did it worry you if audiences would accept it?
Well that's kind of the thing. We wanted to make something that was totally different than any fight film or suspense film people had ever seen. We used MMA as a backdrop for an urban love story in an arthouse noir world. A fusion of everything so everyone watching has something they like as well as something they can learn from. I really think the audience will enjoy the film and the subtleties we focused on.
Speaking of which what has been the reaction from audiences so far? I hope people have been embracing it…
People have definitely been embracing the film. There are so many layers to this film and each character has a complicated scenario to overcome. It's also a very intimate and raw film. We hold no punches with the story we are telling nor the performances delivered.
This was a very physical role; what was your training like for Ty?
I trained with John Lewis for 3 months in his MMA class as well as training with Chuck Liddell and Stephen Dunleavy for our fight scenes. It was intense training but it was well worth it because people are truly engaged in the fighting scenes. Especially the MMA UFC audience.
Were you a fan of MMA before getting involved with the movie?
I wasn't a huge fan of MMA but I always knew who the biggest names were. That's why Chuck Liddell was the first actor we cast. Without him this film is not the same.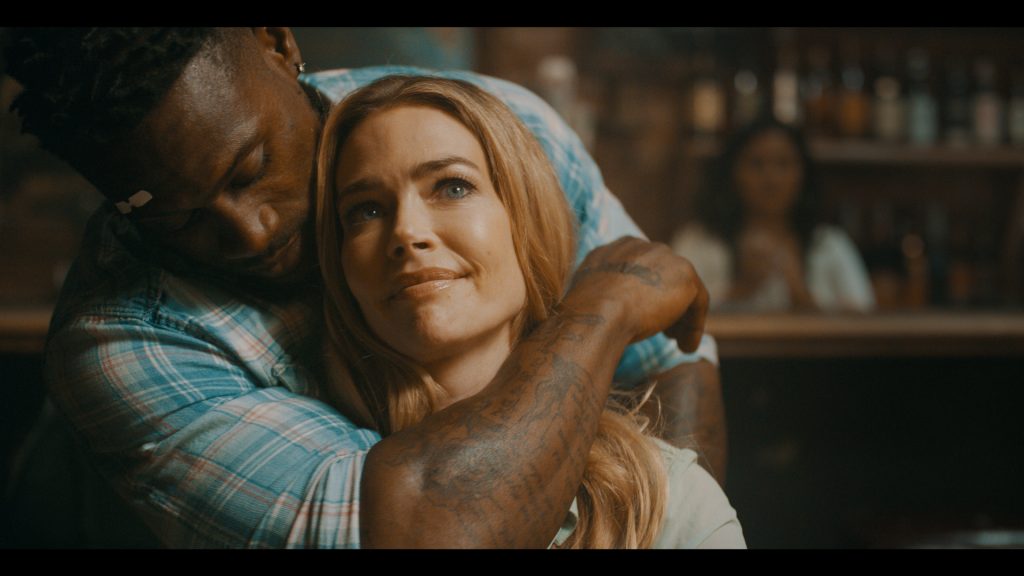 You get to face off against Chuck Liddell in this movie; was that daunting at all and what was he like to work with?
Chuck is one of the most humble and gracious people I've ever met. He's pure class out of the octagon and a savage inside of the octagon.
*Potential spoiler warning*  Ty is a complicated man; do you think he deserved his fate?
Great question! I don't think he deserved his fate per say but life is all about decisions. Sometimes if you make the wrong decisions it can be disastrous.
How tough is it to get a film like this off the ground in terms of funding?
That's another reason why I was the only executive producer. Sometimes people don't believe in you and your vision. Sometimes you have to put your money where your mouth is and that's what I did. I believed in myself, Matthew and our team and bet on us and it paid off.
What was the biggest challenge working on it?
Honestly this was one of the smoothest I've been a part of. Everyone we hired was very professional and they really loved the project. We were all one big happy family.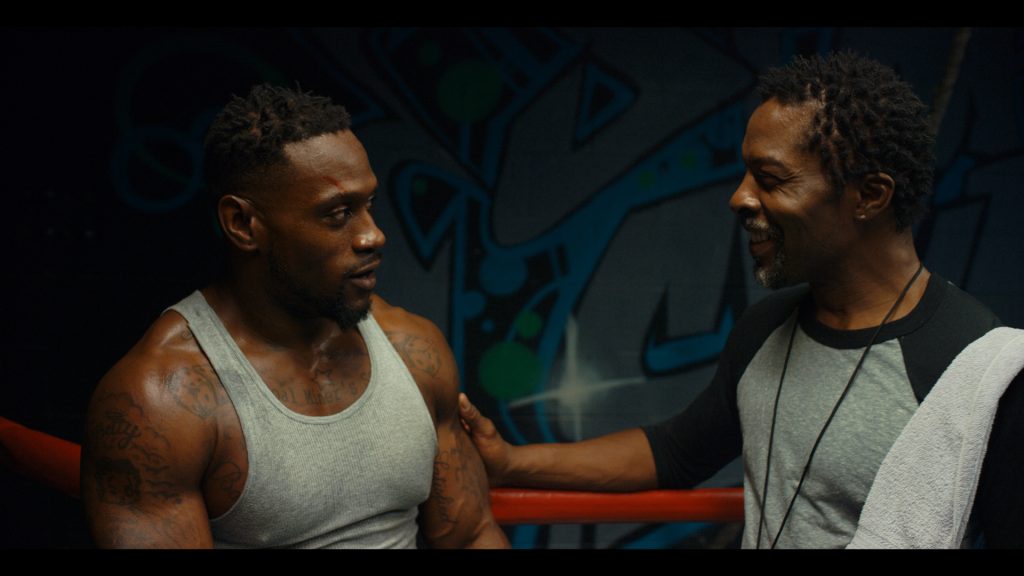 What do you want audiences to take away from the film?
I want the audience to really feel like they were living vicariously through these characters. I hope our performances evoke emotion from the audience. And most of all I hope they are entertained.
Finally, what future projects are you currently working on?
I have 2 films in pre-production with Matt as well as a TV pilot I'm shopping. My goal is to crank out 2 to 3 projects a year.
Thanks so much for taking the time to chat and good luck with the movie.
A Violent Man is out now on VOD.