Jonathan Sothcott is a British Producer who recently started his own production company called Shogun Films; his latest feature is gangster crime thriller Nemesis starring Billy Murray and Sothcott's wife Jeanine Nerissa Sothcott. We chatted with Jonathan about the movie and his production company which you can check out below.
---
You recently started your own production company Shogun Films; what made you want to create your own company?
Over the years I've had various production companies with various partners – none of them worked out, for whatever reason. As 2019 came to an end I'd pretty much had enough of the UK film business – I hadn't made a film I was genuinely proud of in quite a few years and was just disappointed by the whole thing. I had a long conversation with my wife about it and she said we should start again from scratch, something completely new at the turn of the decade. Whatever I'd done in the past – good or bad – I was painted as 'prolific' rather than any measure of quality. And let's face it when you aren't engaged with what you're doing, your output suffers – I had made some pretty shoddy films and I was running out of excuses about having to break eggs to make good omelettes. So we decided that we would only make films we really cared about and only work with people we respected. First on that list was Adam Stephen Kelly who has worked with me for many years. Very good guy, crucial part of my team. I had also met a very switched young entrepreneur named Danny Bear who came from a retail background and he came on board, bringing a lot of fresh ideas and out of the box thinking… which is crucial.
So we set up Shogun right at the beginning of 2020 and I almost immediately met a director called Daniel Zirilli whose work I had admired for years. He has been making a ton of action movies in the US and elsewhere with Steven Seagal, Dolph Lundgren, Dave Bautista et al and he was the creative partner I needed. Daniel has opened a huge amount of doors for me in the last 18 months and we have a fantastic working relationship.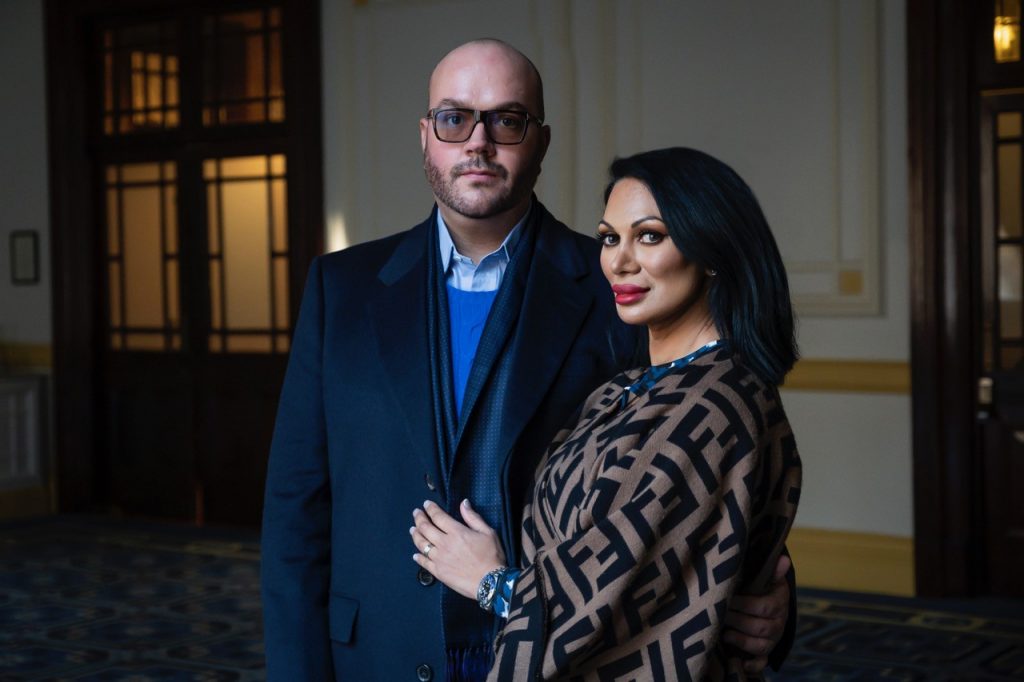 Where would you like to see the company in a few years?
In a few years I'd like us to be the foremost producer of international action films, hopefully sitting in the $3-5m budget space and working with stars of the caliber of Nic Cage and John Travolta. I'm trying to work with the very best people I can to make the best, most commercial genre films at the right price. Daniel Zirill just did an amazing job directing Renegades and has set the bar incredibly high for whatever we do in the future. I'm working with some ridiculously talented writers – Chad Law, Dave Beton, Mike Hirst, real next level guys who understand what we are trying to do.
One of the things that's important to me with Shogun is to connect with our audience on a real level – I want it to feel like a loose sort of club for people who love unapologetic action movies, I want them to know that when they see that Shogun logo they know what kind of movie they'll get. And with Nemesis we started a range of ancillary merchandise we hope to grow – a 'making of' book, a deluxe CD of the (excellent) soundtrack… just things that make our films feel tangible and stand out from the crowd. We'll continue to explore new opportunities in that arena for sure.
So the sky's the limit but realistically that's where we'll be.
What was the inspiration for the name Shogun?
The name Shogun was born from our love of all those 80s action movies and the buzz we all used to get when a logo like Cannon or Carolco came up (usually on a video!). I also love the Japanese aesthetics of ninja movies and video games so with our designer Rob we came up with what I think was very cool branding. Different to anything else in the UK, which was always my aim – I always wanted Shogun to be a disruptor, to operate outside the system.
What appealed as a producer about Nemesis?
Well it was kind of my idea. Many years ago Billy Murray had mentioned a film he'd liked in the 60s, The Penthouse, directed by Peter Collinson. I had seen it and agreed it was an excellent, taut thriller that had undeservedly slipped through the cracks. It was also, as far as I'm aware, the first and last London home invasion film at that point. We thought there was an opportunity to sex it up commercially by adding a British crime element and with Adam Stephen Kelly I plotted out a story which he turned into a screenplay. Coming at it from the ground up it was nice to create the characters knowing exactly who'd be playing them.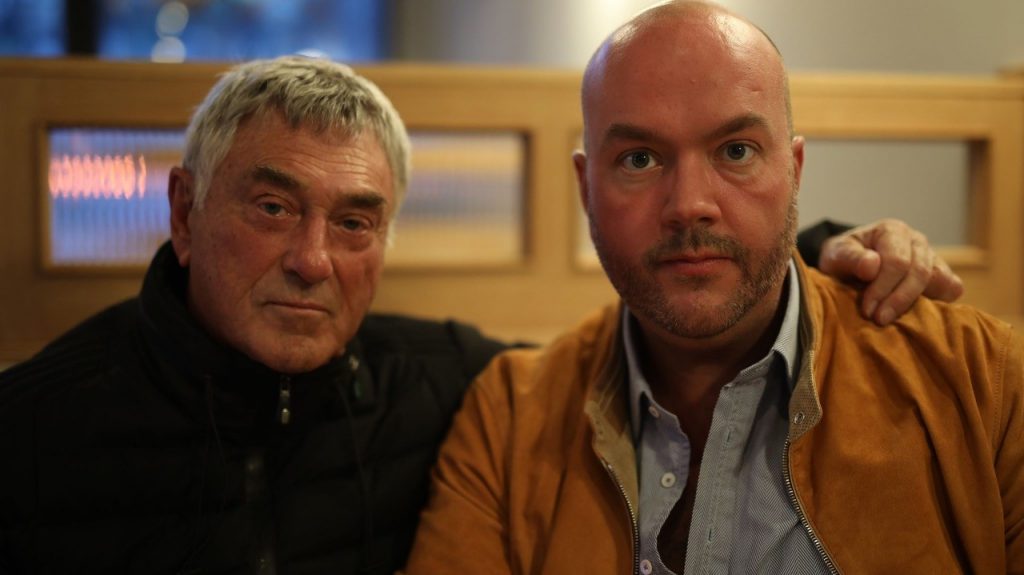 Why was Billy Murray the perfect choice for John Morgan?
It was always conceived as a vehicle for Billy. He was in my first feature film, Stalker, but since then he'd done a load of not exactly brilliant films for me in which I felt I'd squandered his talents. He has long been one of my favourite actors on TV, in The Bill and Eastenders, he brought a real style and swagger to the bad boys he played – but he has usually been a supporting actor in feature films, and that needed to be redressed – he was 79 years old when we made this film – he's 80 this year – and although he doesn't look anything like it, I wanted him to do something worthy. It was a battle to drag him out of semi-retirement to do it – he has a very busy life – but he did it for me. We have been the closest of friends for 15 years, in fact closer, more like family, and he's one person I can always rely on, no matter what.
You make a little cameo in Nemesis; is this the beginning of a new career in acting?
Good Lord no – because of the Covid restrictions we were limited with the number of people we could have on set and I happened to have a dinner jacket. But it was fun. I ended up doing something more substantial (but not acting!) In Renegades but no, my place is behind the camera – one thespian in the family is more than enough!
You've got a great supporting cast; how was it getting such a great group together?
Fairly easy as they were all people I'd worked with previously. One of the most important things for me was giving my wife, Jeanine Nerissa Sothcott, a role she could get her teeth into and show what she could do as an actress. I've made enough films in this genre to know that strong female roles are few and far between and are usually 25 year olds whose characters exist in the story solely to be knocked around or shagged. Adam tailored the role of Sadie specifically for her – she's strong, no nonsense and very intelligent and a fiercely protective wife and mother, all of which Jeanine is. She also packs a punch which one of my disappointments with the film is that we didn't see enough of it – Jeanine has a serious karate background and it could've been a real knock down drag out cat fight but the other actress just wasn't up to it.
We've both been somewhat bemused by the reaction to her topless scene which a section of critics seem almost comedically scandalised by – you know almost every one of these films has a scene in a strip club or a random sex scene just to get boobs in and nobody bats an eyelid, but a proper actress in her forties with a body most women half her age would kill for does it and people lose their shit and call it gratuitous. Very surprising. Of course the flipside is the endless procession of more appreciative but less coherent reactions that land in her social media direct messages every few minutes. It's a funny old world.
Someone else I think I'd underserved in the past is Nick Moran. After Lock Stock they talked about him for Bond but his career as a leading man has never quite hit the heights it should have – yet – but he's a real renaissance man – so many strings to his bow, he writes, directs, does theatre. He'd been in a couple of poor movies for me years ago and it was nice to give him something gritty. He's just played the lead in Renegades for me and absolutely knocked it out of the park – I think that film will bring him a lot of attention… I doubt I'll be able to afford him soon!
Frank Harper and Bruce Payne were old friends and colleagues. Julian Glover was a lovely coup – he was a real gentleman… and what a career. Ricky Grover is a mate and gave a fantastic performance. One actor I really enjoyed was Rupert Holliday-Evans who has been in my mind since Dirty Rotten Scoundrels, always wanted to use him and he didn't disappoint. Ambra Moore was lovely – a very polished film debut. It is no secret that she was a family friend with a famous surname but that doesn't always open the doors people think and I was delighted to put her in the film.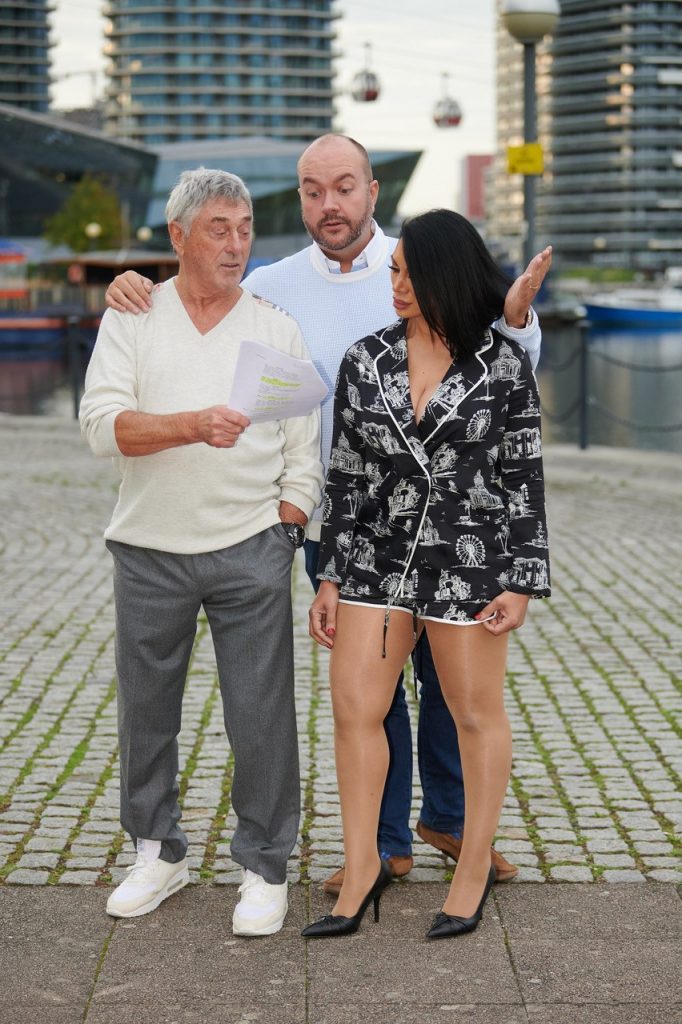 How challenging has it been to get movies made over the past year with all the restrictions?
Nemesis was incredibly difficult to make, between September and December last year we were in the eye of the covid storm but everyone pulled together and got on with it. We almost lost one of my favourite sequences – the bar scene with Nick Moran and Ricky Grover – it was scheduled after the main block and the night before we were due to film London went into Tier 4 Lockdown. After a flurry of frantic calls, a restauranteur friend in Eastbourne, East Sussex, offered his bar as a location. We smashed the scene out and had the best wrap meal ever (thank you Lorenzo – and if you're ever in that part of the world, the restaurant is called Rostick). The next day East Sussex went into Tier 4 so thank God we got the film in the can.
What would you like audiences to take from Nemesis?
I hope they'll see it as a film that is trying to be different. There were, of course, limitations imposed by the pandemic, particularly in terms of locations and crowd scenes but I think it achieved the goals we set it. Interestingly it is maybe the most polarising film I've made – people either really love it or they hate it. And as long as they buy it that's completely down to them.
You have several movies in the pipeline; what can you tell us about them and what is coming up first?
We've just wrapped on Renegades, the biggest movie of my career so far, with an amazing cast including Ian Ogilvy, Lee Majors, Danny Trejo, Patsy Kensit, Billy Murray, Louis Mandylor, Michael Pare, Stephanie Beacham and Michael Brandon. It was a blast shooting a real action movie on the streets of London and I just know that audiences are going to love it. Daniel Zirilli is the best director I've worked with he absolutely went to war to make this movie and boy did he win. It was an amazingly talented crew who all worked incredibly hard and the results will speak for themselves.
In terms of the future we have 3 immediately on the horizon –
Eyewitness is an action-packed mafia thriller as a woman deep in witness protection is tracked down by the psychotic mobster her testimony put away – her ex husband.
Crossfire is siege movie set in an American shopping mall overrun by kamikaze terrorists on Christmas Eve in which a cop on the inside and a Fed on the outside have to work together to prevent a massacre.
Crackdown is a fish out of water cop movie in the vein of Brannigan and Red Heat, as an unorthodox Australian cop in London has to work with a man mountain US lawman to bring down a ruthless drugs ring.
Beyond that we have high concept action movie Blast Radius, revenge movie The Star Chamber and Assault on Hazard Rock, a love letter to 80s action heroes and a Chicago-set remake of my film We Still Kill The Old Way. We're also very close on a film called Knifer, written and directed by Dave Beton (Confession) which is almost ready to go, we're just casting one on the main roles.
We're also developing various TV/streaming projects as well as an audio drama series and there'll be more books and CDs. My team and I will never stop because we love what we do.
NEMESIS is out now in North America.