Producer Jonathan Sothcott of Shogun Films is known for movies such as Nemesis, We Still Kill the Old Way, Vendetta and many more. His latest picture Renegades has a cast that includes Nick Moran, Lee Majors, Danny Trejo, Ian Ogilvy and Billy Murray. He stopped by to talk about Renegades which is an old-school tale of revenge.
---
Your latest movie is called Renegades where you not only produced but worked on the story; where did the concept come from?
I've had the title in mind for a decade, pilfered from the 8 bit video game franchise Renegade, Target Renegade etc. For some time I was developing another sequel to We Still Kill The Old Way but it lost momentum when the second one sat on the shelf for two years during Starz's protracted sale of Anchor Bay UK and then when my good friend Chris Ellison had his stroke, I didn't feel it was right to proceed without him – Chris and Ian Ogilvy were the heart of those movies in my mind, without them it wouldn't be the same. Obviously I knew about Chris' illness for a long time before it was made public and it was quite frustrating being asked why we weren't making 'We Still Die The Old Way' on social media on an almost daily basis when I couldn't answer honestly out of respect for his privacy. Hopefully now it makes sense! I feel so lucky to have worked with Chris, he's a truly wonderful man.
Anyway, I'd been looking at making another revenge movie – whatever success I've had has largely been in that milieu and less so the British gangster stuff which I've never been wholly comfortable with, and I wanted to do another one with Ogilvy and Billy Murray and so Renegades was born. The concept was mine and the director Daniel Zirilli and I developed it with Tom Jolliffe the writer, who is as enthusiastic about all the classic action movies as I am. Zirilli was very easy to work with and obviously he has an amazing address book – he got Trejo and the other American cast on board which is what really opened it up.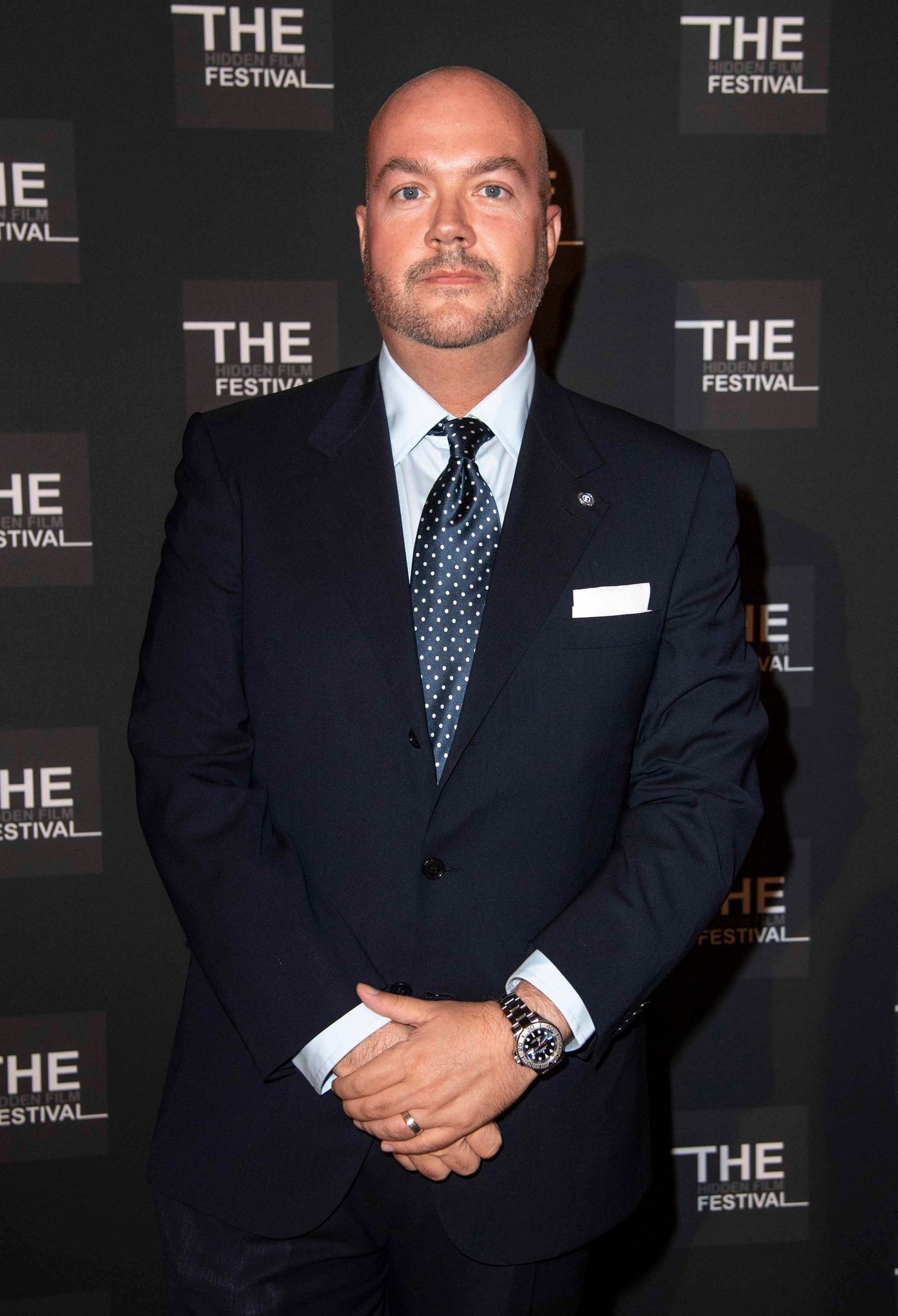 Any classic movies of the genre that inspired it?
For me the biggest inspiration was Euan Lloyd, producer of The Wild Geese, Who Dares Wins etc. Euan was a great mentor to me and I made a documentary about him called The Last of the Gentleman Producers, which was also the title of the eulogy I gave at his memorial service. The film is dedicated to Euan's memory and many of the characters are named after actors in his movies – (Gregory) Peck, (Roger) Moore, (Edward) Woodward, (Richard) Harris, (Lewis) Collins etc. There was a time in the late seventies and early eighties when Euan, and a couple of other filmmakers, turned out some really cool British action movies that I think don't get the acclaim they deserve – as well as those two there's North Sea Hijack and The Fourth Protocol – really top tier action films, and they were all influences.
You've got a cast full of legends and it was especially great to see Lee Majors; how did you get him involved?
Some years ago Lee's UK agent called me and said he was in Town and would I like to meet him. He didn't have to ask twice. My wife and I met Lee and his wife Faith at the Langham Hotel and we've all been friends ever since – I don't know why he took to me but he did and he's very good at keeping in touch and I think he enjoys working on good projects with good people. Lee was, without a doubt, the biggest TV star in the world for a number of years and I don't underestimate how fortunate we are to have him in the movie. When he's in London it doesn't take long for his huge fame to manifest itself – taxi drivers won't take money off him, people are sending drinks over, his legacy casts a huge shadow. And it's not just fame – he's a really terrific actor, he gives a great performance in the film, he has this wonderful warm quality on screen. During filming he and Billy Murray struck up a really nice friendship which was lovely to see. My wife and I had dinner with them both towards the end of the shoot and I remember her turning to me saying how lucky we are to share a night with these two absolute legends, being part of it, enjoying their stories. An amazing memory.
What was the most challenging aspect of producing the film?
Obviously making it on a low budget but I'm used to that and as long as you're making a movie you can't complain about that – you have to recognize how lucky you are to be doing what you love. We filmed it in segments, starting at the tail end of the pandemic but even for the bulk of it we were dealing with travel restrictions and quarantines and obviously the film has a very international cast, who were all travelling here there and everywhere. My previous film Nemesis clearly suffered as a result of some of these restrictions but I don't think Renegades did… but I'm awfully glad those days are over! It was the most fun I've had a on a movie though – I got on very well with Daniel Zirilli and had a great crew – line producer Paul ran a very tight ship, DOP Vince made it all look pretty and production designer Sean made several silk purses out of sows' ears. I really enjoyed it.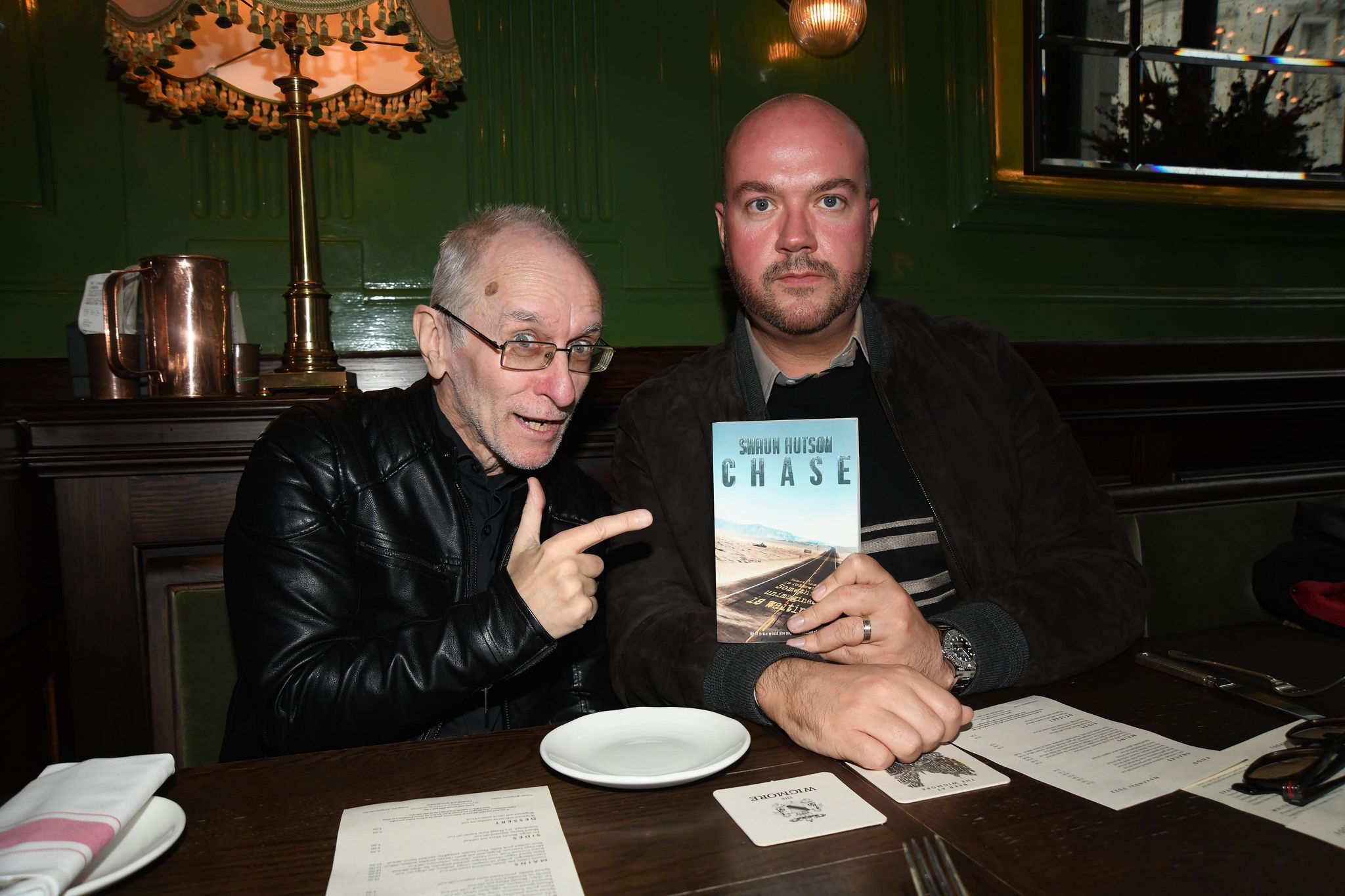 It's very much open for a sequel; can we expect that sometime soon?
Soon probably not – I have an idea for a sequel, but we'll have to see how the first one fares first. Since the collapse of DVD these films aren't as easy as they were but I do think cream rises and that if you make something of quality then audiences will appreciate it. If we make another one we'd certainly bring the bulk of the cast back, although obviously we'd be missing Tiny Lister: it was one of if not his last appearance (the LA segments were shot some time ahead of the London shoot) which was a real honour – I vividly remember watching No Holds Barred on Sky One as a kid and what an awesome screen presence he had in it – and how he then blurred the lines between fact and fiction in his indestructible WWF run.
One of the revelations of the film is what a terrific screen fighter Nick Moran is – we've been friends, really good friends, for years – he was at my wedding – and I knew he was a karate black belt and very fit, so, given the age of his fellow Renegades, it was always the intention that he would do the hard work physically on screen, but when he pulled all that John Wick shit out of the bag for the film's climax I was slightly in awe. Nick is such a terrific actor and he bring a real grounded quality to his role here, dealing with pride, loss, PTSD and fury – it is a great performance and I hope he does more in this genre.
What would you like audiences to take away from Renegades?
When I set up Shogun Films I did it because I wanted to make the kind of movies I want to see – quality old school action films with fantastic actors. Moving into the international action space from the UK crime one is something I wish I'd done years ago as I grew up on all the 80s and 90s greats and love them with a real passion. I see a lot of people in the genre making these movies without any particular care or attention – they make them because they're commercial or as a stepping stone to 'worthier' projects. The market is oversaturated with generic 'bang bang bang' movies. I'm making them because I love them – even the branding for Shogun is inspired by Cannon and Carolco et al. We really tried to stretch every dollar as much as possible on screen and to fill every role with the best actor possible. We had cameos from Stephanie Beacham, Michael Brandon – even Michael Paré for God's sake: he's a particular favourite of mine, I love so many of his performances – Streets of Fire, The Philadelphia Experiment, Bad Moon – and he's such a cool guy. I can't wait to do something more substantial with him. I guess the point I'm trying to make is that I really, truly, love those 80s and 90s video store classics and if you do too, I think you'll appreciate Renegades. And if you do – keep an eye on Shogun Films, this is just the beginning and we're here to shake things up a bit.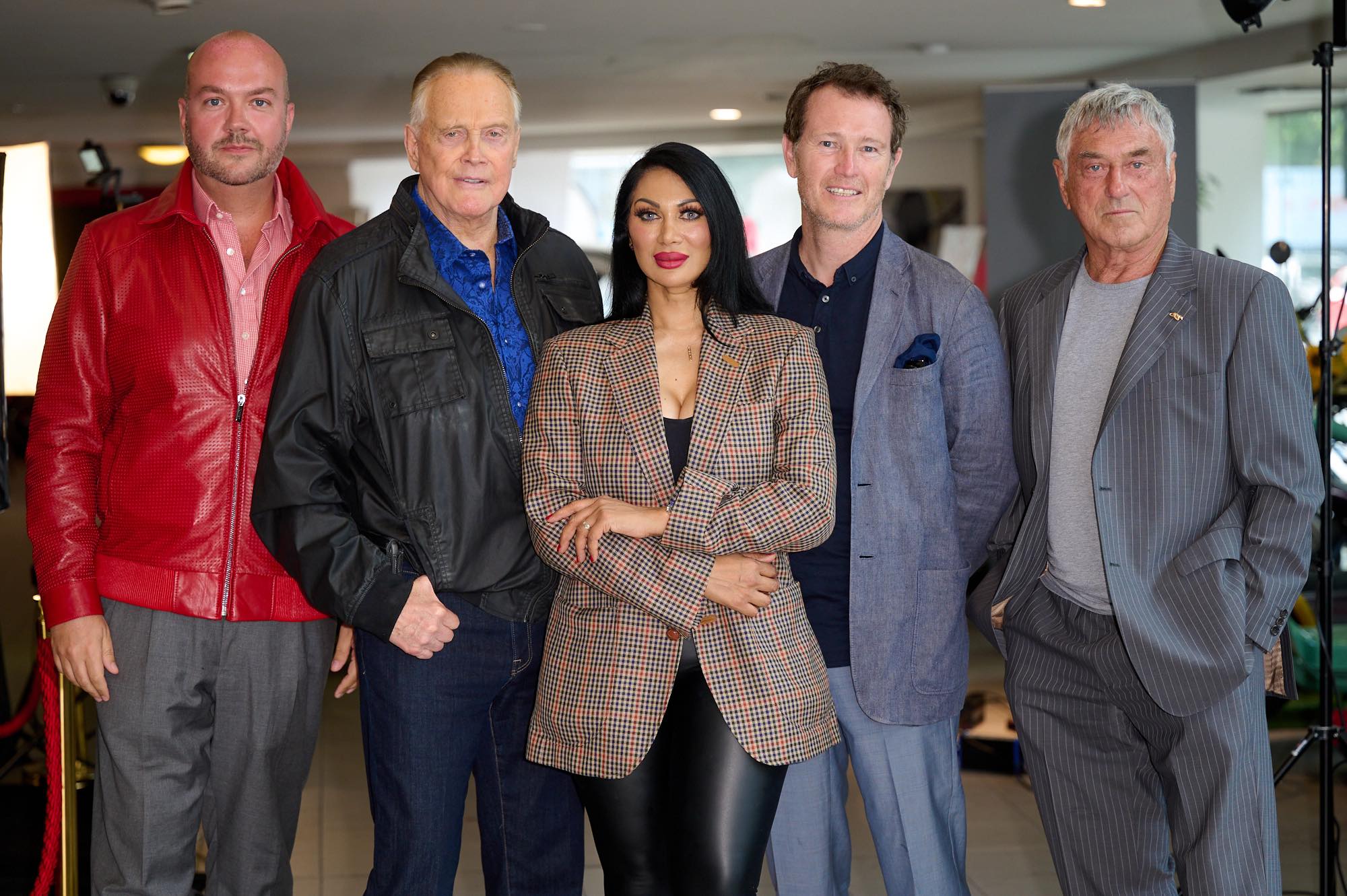 What are you working on next?
There's a writer I'm sure you're familiar with named Chad Law, who is not only probably the top action movie writer around today, but one of the nicest, most decent guys too. He and I obviously share a passion for this type of movie and we've been developing quite a bit of stuff – the first will be Crossfire, which is a Die Hard style siege movie set in a shopping mall overrun by neo Nazis on Christmas Eve. It is a super tight script, not a spare word on the page. Chad and I are developing several more together, the next after that will probably be Old Scores, a very dark revenge movie more akin to the first two Death Wish movies than the sequels. I'm currently putting together a Western from a script by a terrific writer named Robert Dunn, we're packaging that at the moment. We've optioned a novel called Chase by Shaun Hutson (often referred to as "the British Stephen King") which he's adapting for the screen himself. Think Duel meets The Wicker Man, very, very dark. I have an absolutely amazing director attached to both of those. And that's the tip of the iceberg. We now have an office in America as that's clearly where our future lies, which has always been my ambition. My American partners really get what I'm trying to do, for the first time ever really, and ae incredibly supportive. It feels like with Renegades we're giving you a preview of what Shogun can do… but trust me, you ain't seen nothing yet!