Katie Burgess, star of The Jurassic Games, returns to the battlefield in Agent Jack Black, writer/director Terry Spears' electrifying new action-thriller coming January 2020.
Atomic Blonde meets La Femme Nikita in a new film from High Octane Pictures and visionary new filmmaker Terry Spears.
Rescued from the international sex trade as a young girl and trained as a secret government assassin, Jade Black must go after a rouge former agent with the same background who has developed a biological weapon and plans to unleash it on the world, starting with the wealthy and powerful men behind the very same human trafficking operation they were both rescued from years earlier.
Connie D Franklin, Sidney Flack, Luke Wycoff, and Rane Thomason join rising screen siren Katie Burgess in the first great action ride of the new year, Agent Jade Black!
What a kick-ass ride!  When and how did you get involved?
I actually first met Terry when we worked together on The Jurassic Games. He approached me some time after the filming and asked if I would be interested in the film. I read the script and I saw it as a big challenge for me, which I'm always up for.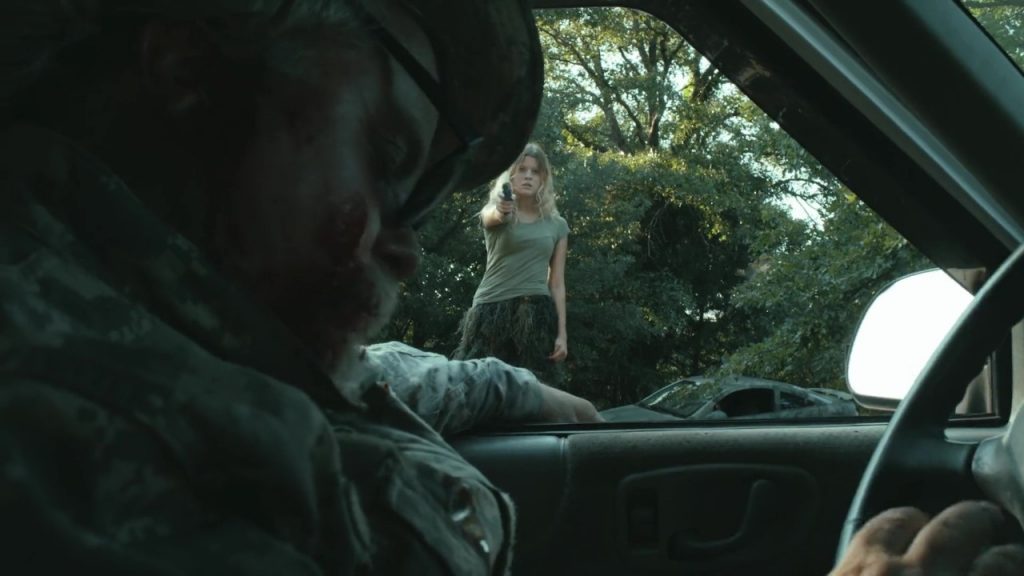 And was there in training required in the lead-up to the shoot?
I did combat training in the weeks leading up to to filming. I worked with a couple of guys affiliated with the Oklahoma City SWOT team and they went over weapons handling as well as combat.
Do you practice any martial arts?
I don't, actually. This film was my first taste of martial arts and self-defense.
What other fight styles are on display here?
The majority of the film features self-defense moves. But there are a couple Jiu Jitsu moves as well.
Are you generally a pretty fit, physical person? Or did the film really push you to places you'd never been?
This film really pushed me. Not so much in terms of the moves or actions, necessarily, but more the repetitive nature of film and having to run what felt like a million miles over and over again. I am generally pretty fit, but definitely not so much that this film was a walk in the park. I don't usually work out, so I counted filming as my workout. I had a lot of fun pushing myself, though. I realized what I was capable of, and, oftentimes, the strenuous activity helped me to get into character.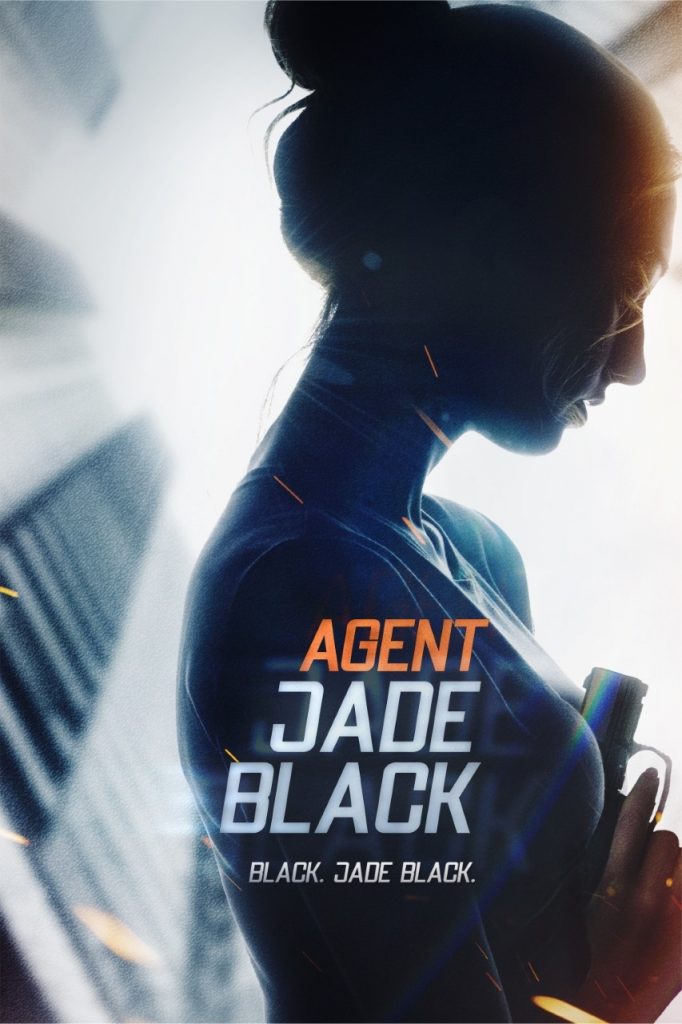 How do you stay in shape?
I guess I have my genetics to thank. I usually try to eat relatively well, but I have a hard time staying away from burgers and ice cream sometimes. I get a lot of exercise just from walking places, honestly.
And tell us about your favorite scene in the film!
My favorite scene has to be the car action scene in the woods. It's ironic, because I actually totaled my mom's car while driving to set one day during filming and I show up on set and they have me doing stunt work with a car. It was so thrilling, and for some reason everyone had faith in me. Maybe they were pretending to be confident, but they did a good job!
Who is your favourite female action hero?
I am absolutely obsessed with Charlize Theron. She is the picture of beauty and grace while still being a complete badass!
Star Wars or Superhero films? what would you like to be in?
Superhero all the way! I always get made fun of because I think I've only ever seen one Star Wars movie, which seems to be completely unacceptable in the film world. Playing a superhero would be such an amazing (albeit challenging) experience.