An American former soldier finds himself compelled to embark on a dangerous odyssey to the dark side of Asia.
DarkCoast is thrilled to announce that world-famous writer/director/producer, Bey Logan's (Crouching Tiger, Hidden Dragon: Sword of Destiny) newest Hong Kong action-thriller, THE DARK SOUL will be released on US digital streaming platforms this June.
The 2019 Hong Kong thriller stars worldwide kickboxing champion and star, Kevin Brewerton (The Fifth Element, Metamorphosis, Hackers) alongside Shaw Bros legend, Lo Mang (Ip Man 2–3, Hard Boiled, The Grandmaster).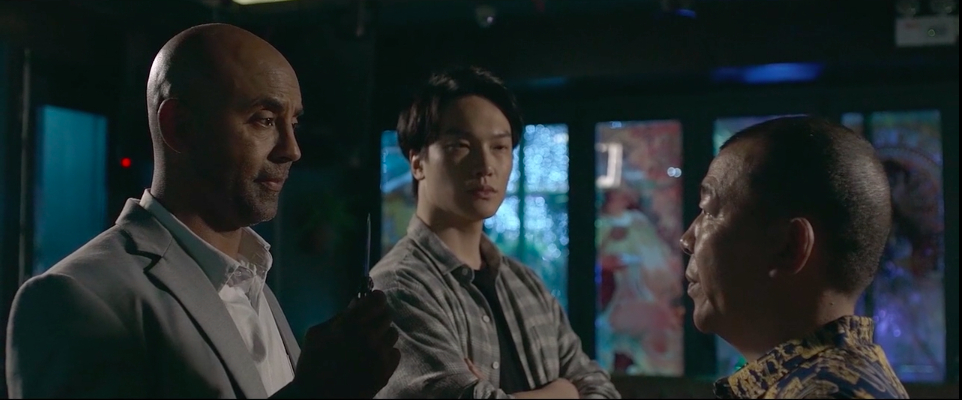 THE DARK SOUL follows a mysterious American man, James Chandler (Kevin Brewerton), who searches an Asian city for a missing person. Compelled to solve the crime, Chandler is assigned a local contact, Dickson Lee (Ye Lang-xing), to help him navigate the city's mean streets to the dark heart of his visions. Chandler and Lee embark into the dangerous world of an international organ smuggling syndicate, where they find themselves drawn into the machinations of lovely yet lethal crime boss Diana Zhou (Bianca Stam), leading to a final showdown of blades, fists and feet. The unlikely couple will have to rely on all their courage and strength to solve the deadly mystery, uncover wrongful deaths and finally bring the criminals to justice.
Watch the trailer for THE DARK SOUL here:
DARK SOUL trailer from TriCoast Studios on Vimeo.
Produced by JN Productions, THE DARK SOUL was originally released in China during the fall of 2018. DarkCoast first represented worldwide rights for the Hong Kong martial arts film at the American Film Market (AFM) and will exclusively release THE DARK SOUL onto various digital streaming platforms beginning June 11th (Amazon, DirecTV, Vimeo on Demand, FANDAGO, Vudu, AT&T, Sligh/Dish).
Alongside Brewerton and Lo Mang, THE DARK SOUL features Lang-Xing Ye, Bianca Stam (Deviants, The Beauty Machine, Chasing the Dragon), James Nan (Five Element Killer, Vixen, Lady Detective Shadow), Ryan Logan (Vixen), Connie Song (Five Element Killer) and Ma Jing-Kwan (Ip Man 2).
The Dark Soul (2019, 90 min.) Directed and written by: Bey Logan. Producers: Bey Logan, James Nan, He Zhi. Cinematographer: Zhong Guo-Ping. China, Mandarin/English subtitles. Reel East Productions, DarkCoast.
Production Company: JN Productions.
DarkCoast is a division of TriCoast Entertainment: A new home for story-driven American films, TriCoast Entertainment is a full service media company that creates, produces, manages and distributes unique and unusual entertainment. Bringing together filmmakers, distributors, financiers, and technologists, TriCoast Entertainment embraces change by redefining the production and distribution model for indie filmmakers. Founded by: Strathford Hamilton and Marcy Levitas Hamilton.