Thanks to the success of Wonder Woman, expect to see a whole slew of female-led superhero movies and action movies in the future. Omega 1, which began life as a comic book series, will likely be one of them. We speak to co-creator Mark Edward Lewis, the man behind upcoming series Blade of Honor, about his new franchise.
What came first : Blade of Honor or Omega 1?
That's a GREAT question! In actuality, Blade of Honor came about 4 years before Omega 1 in the form of a Movie of the Week called "Space Pilot." (I know. Stupid name). It stayed in that format until 2014 when it was turned into a series pilot. Omega 1, on the other hand began in 2006 as a webisodic series, then turned into a pilot, then comic book, then motion comic, the worlds first "Appisodic" series on iTunes, and now it's being developed back into a series again.
You obviously have a real love of pop culture, sci-fi and superheroes. When did your love of all things begin?
I was six years old when I saw "Star Wars." I knew watching that orange text float up the screen and the Star Destroyer kill the Corellian Cruiser that multimedia creation was for me. It would be ten years later that I realized I would enter that career as a composer and another ten years before I realized that I would rather be making media from the director's chair. The ability to tell a story with picture and sound is the most powerful way to move an audience, and when I realized the power of the sound aspect of it all, I was hooked. There's a really good reason why "silent films" died off nearly 100 years ago. And from there, it was me just connecting more and more with sci-fi and fantasy/adventure franchises, reverse-engineering how they were made both in story, and production and beginning to do my own starting in 2002 with my first short film, "Barely Alive."
And growing up, what were some of your favorite TV shows and films?
Well, Star Wars, Close Encounters, TRON, Battlestar Galactica, Raiders of the Lost Ark, Star Trek of all varieties, Knight Rider. The Last Starfighter. Yeah. I know. I grew up in the 80s.
And comics? Did you read comics?
I had a few coveted Han Solo comics, but I wasn't allowed to read them or have them otherwise. I, honestly, had no connection to comic books until we investigated what it would be like to turn Omega 1 into a comic book! I knew about them, but I never really had a connection to them outside of their TV/Film franchises until Omega 1. Sad, I know.
How much of those shows, films and comics that you grew up on inspire you with your own projects?
Let's see: 130% of them?!? Ha ha. They all did. In fact, if you look at Blade of Honor's main Alliance fighter, the Star Blade, you can just find all the ships I loved from my growing up days: the X-wing, the F-14 Tomcat, the Gunstar, The Star Fury, the F-37 Talon…they're all there. Plus, the issues and the way stories were told back then – where you're just DUMPED into the world – is superior to me. The audience has to fumble around with well-written screenplays before they get what's really going on, but by then they love the characters and they know what the series is really all about. For Blade of Honor, it's really Battlestar Galactica/BSG meets Oblivion. For Omega 1 it's really X-men meets the TV show Alias.
What was it that got you interested in reviving Omega 1?
Honestly, Guilt. We have so many fans who have been crying out for the completion of the cliffhanger from issue 4 "What happens NEXT??!" and we've been focused on Blade of Honor and a few other productions. So, the time has come to move forward with it. Once we complete the first chapter (6 issues), then we'll be able to shop it larger format distribution and go from there. PLUS, I just LOVE working with our artist Emmanuel Xerx Javier who really understand what compelling artwork feels and looks like. I can't wait to see what he's going to come up with to illustrate the gripping story of Omega 1 issues 5 & 6!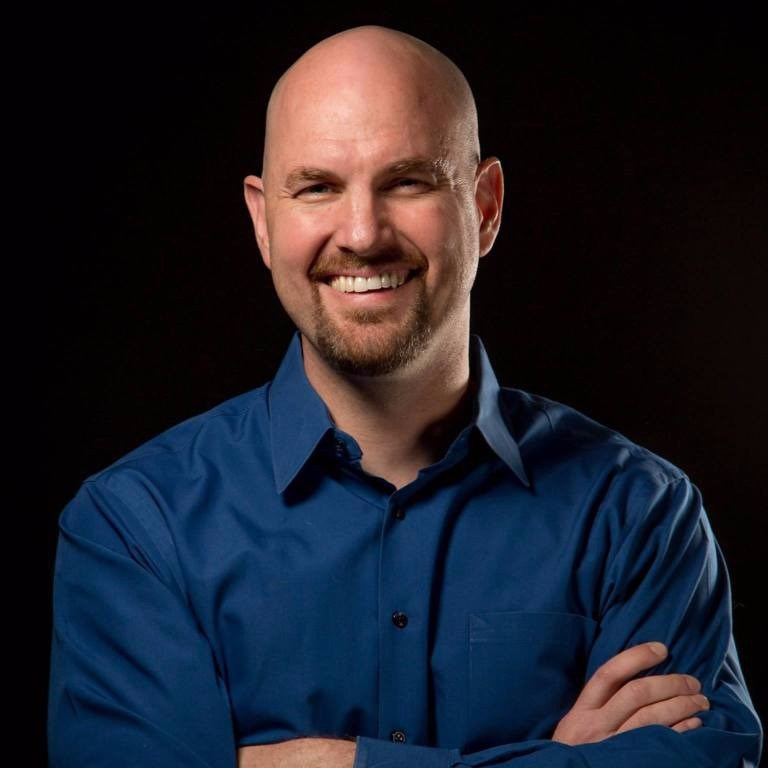 And do you believe, with Wonder Woman being such a success, that it's its time?
Exactly. For myself and my co-writer Alina Andrei at the time we created Omega 1 (2006) we really wanted to create a sci-fi universe with a woman at the center of it. Pain Killer Jane and The Bionic Woman were on the air about that time, and they were tanking, because no one really saw a super hero woman as a good lead actress. It was a sad time for certain, and obviously short-sighted considering the kind of awesome response we're seeing from films like Wonder Woman, and TV shows like Dark Matter.
So we created this deep universe, and pitched to a few people including Kristanna Lokken, but everyone passed. But now, the world has changed, and the concept of a super hero woman helming a comic book and a series is not only an obvious choice, but it's something people want to see!
Is that why you've also started thinking about doing a TV series based on the property? Tell us where that's at…
At the moment, it's not too far. Our next series to produce is a supernatural Western, and, of course, we're getting the physical comic books done. Once those are out and donors are happy, we'll start the development process. Also, we're waiting to see who will see the vision of the 10 series which we want to launch (Blade of Honor being the first). We're confident that partner will also want to produce Omega 1 the series, and we'd certainly want to give them the opportunity to do so.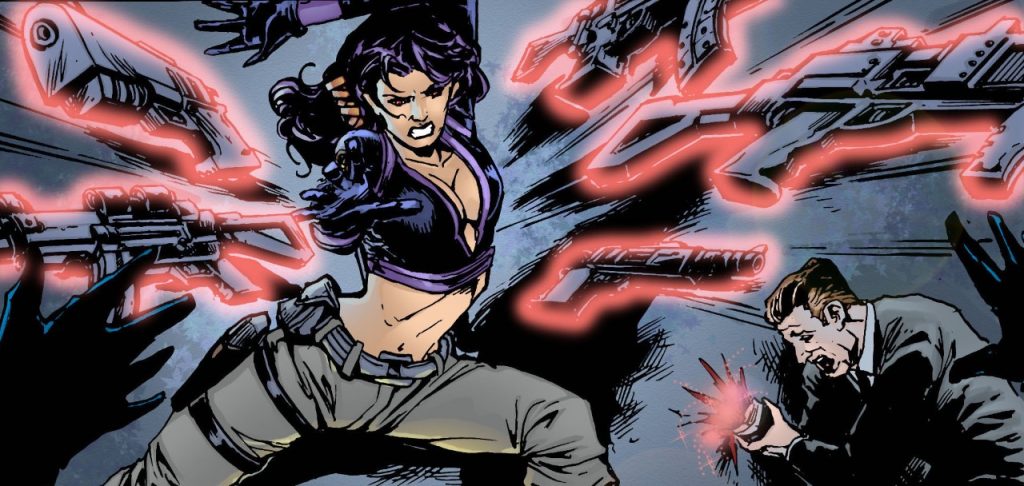 And where can we donate?
The Omega 1 Kickstarter can be found here:
We've got ALL KINDS of amazing rewards and perks for your donations. Right now we're the fastest growing comic book raise on Kickstarter and we're only going higher.
If you love independent sci-fi productions and comic books and empower female super heroes kicking-ass, this is the place for you to become a part of Omega 1.
Donate. Share. Support.
Thanks for joining the revolution!