Acclaimed actor Marshal Hilton gives us the 411 on A CLEAR SHOT, a new action-thriller inspired by the real life Good Guys siege in Sacramento that Uncork'd Entertainment is releasing in June.
---
Tell us how A Clear Shot came about, Marshal.
Jes Meza and I, who played officer Advencula in the film, have been friends for many years. She was also assisting in the Casting of the film. She reached out and sent me the script and police video clip from the actual Good Guys siege. I had seen the video many years ago on-line and immediately recognized the video. It was an intense video with a live audio feed with the negotiator trying to talk to the hostage takers. When I put the two together I was immediately intrigued.  
And it's not the first time you've played a cop, right? 
I've been blessed to play several "Law Types" over the years. Most of them have been more rural, small town Sheriff types; cowboy hats, boots and a slower country pace to their rhythms. Kappy was a different kind of lawman. He actually wore a suit and tie. Lol He had to do his job navigating within a large bureaucratic/political environment. He was definitely challenged to carry out his duties within a large urban city power structure. But what was different in his form from the rural sheriff characters I've done in the past, his substance remained the same; he was a career cop doing his job for the safety of the community and his colleagues. That was his charter.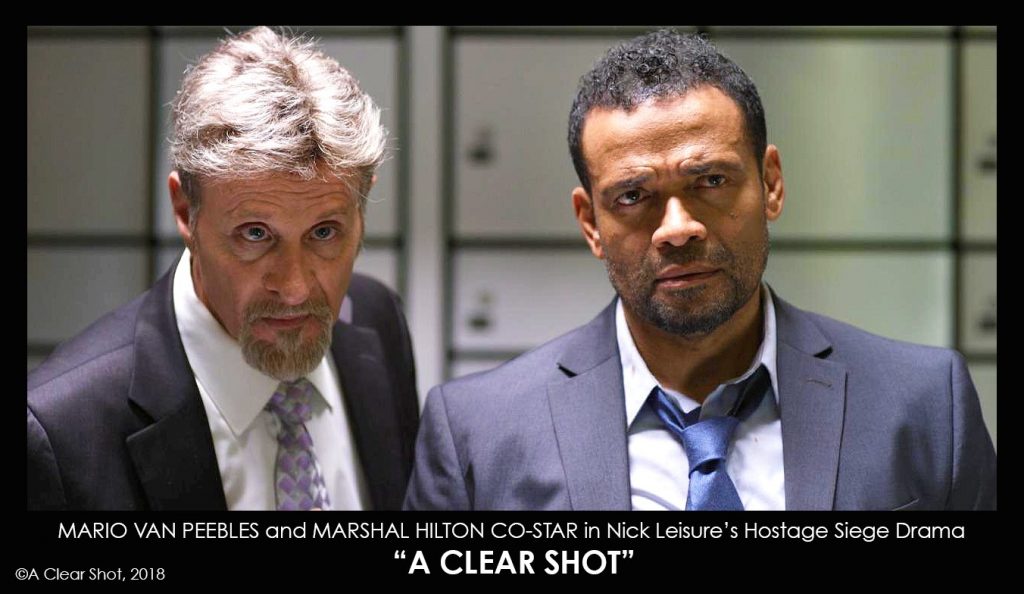 Did this one require any extra research or training, though?
Not really. The character of Kappy was actually a real guy. But they didn't cast to his type. And because the film wasn't a documentary per-say, there was some creative license taken in the crafting of the script. So I didn't have to concern myself with trying to emulate the real Kappy. As for actual law enforcement training, I have several friends that are either retired law enforcement and/or military. I know their rhythms very well. I also have firearms training, so the environment is very familiar.    
What's he packin, your character?
It was either a Glock 9mm or a 1911. I can't remember exactly.
Do you find, the more films you do as an armed law-enforcer, the more convincing the portrayal? 
I don't think the fact that these characters are armed is an issue. Most Law Enforcement professionals are just people doing their normal duties. They just happen to have a gun on their hip. It doesn't dominate their daily interactions moment to moment.  As I mentioned, I also have some advanced firearms training. Having a firearm on my hip or in my home doesn't affect how I interact with people. Now if the character was put into a position in the script that personal safety or lives are in the balance, the firearm becomes a consideration, a burden on everyone concerned. So in my judgement, when playing an armed Law Enforcement officer or a Military man, the firearm doesn't affect how a character deals with people in the course of their "normal" lives.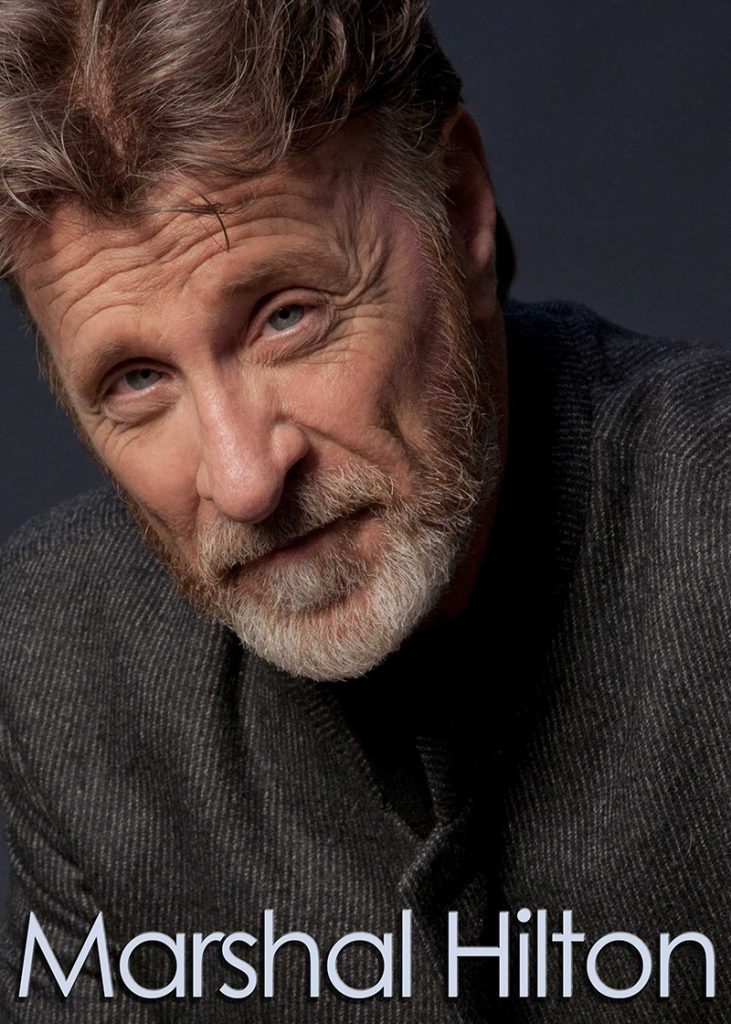 How does your character differ from Mario Van Peebles?
I think Kappy was a bit more balanced in his veteran law enforcement experience.  He'd been on the force for a long time. He was a senior detective and charged with the safety of many officers. He cared a lot about people, but was also a bit under whelmed with a lot of the politics within law enforcement. There was a certain dry saltiness in his attitude and communication style. He was also on his last tour prior to an early retirement. This hostage situation was the last thing he needed to experience prior to him retiring to his boat and fishing gear.
Gomez was in a very different place. This siege was his first go round as a lead Hostage Negotiator. There was a lot of pressure on him. He was encountering all the issues he learned in his training in a real life and death moment. Add to that his personal demons, and you've got a character that is being challenged in many ways. Kappy was a challenge, the Hostage takers were a challenge, and law enforcement politics was a challenge. He had a lot to prove to himself and his colleagues.
What's the best cop film of all time, in your opinion? 
Wow, there's been so many cop films. Serpico and Training day are amazing films. The Departed is excellent. Fargo is really good in a quirky, odd sort of way. But I think my favorite contemporary cop film to date is Heat. Great characters, great performances, great writing, fantastic visuals… It's got it all. Anytime I see it on cable I watch it, regardless if I catch it within the middle of the run.
What about siege movies, do you have a fave? 
Can't say I have a favorite, but I do like From Dusk till Dawn. It was fun. Aliens was super intense. Many war films are in their own way Siege films. Saving Private Ryan is a great film that fits that idea. Braveheart and We Were Soldiers are really good films that have a siege feel.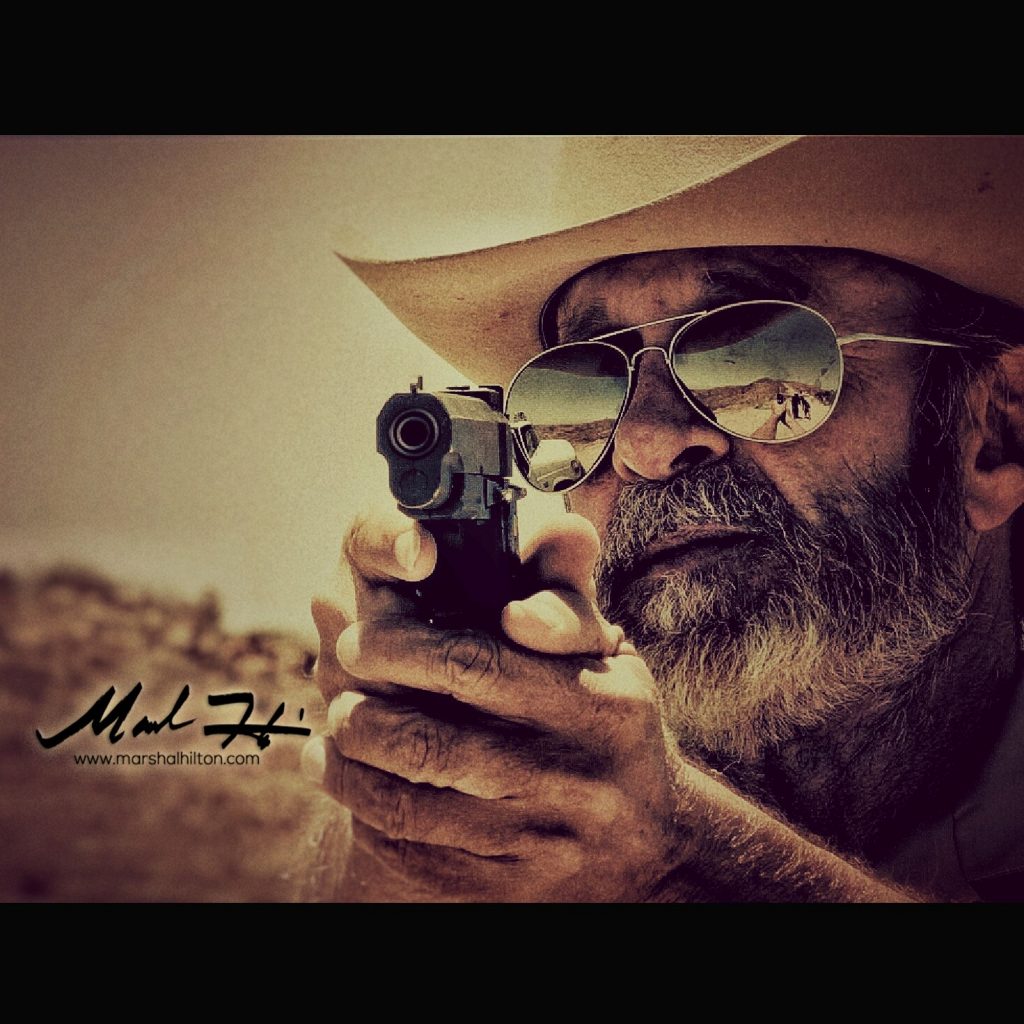 I suspect there's more than meets the eye here with the movie. Will we discover an action film with a deeper, underlying narrative that you don't want to give away? 
Yes, this film is not a typical cookie cutter "Cops and Bad Guys" film. The Director Nick Leisure was curious as to what caused these four young Vietnamese kids to take the actions they took. Nick grew up in Sacramento and and lived near the Good Guys store where the siege took place. He was there and watched it unfold. He had a curiosity for how and why it happen the way that it did. He looked at the issues of Immigrant assimilation into the American culture, the pressures of family hierarchy, and the naive desperations that led these kids to make a horrible mistake.
What else have you got coming up? 
Well, Echoes of Fear, written and directed by Brian and Lo Avenet-Bradley, a Supernatural Thriller film I worked on a couple of years ago has recently been released on VOD and retail. It's got an old school Hitchcock feel that's got some classic scares, and then gets really dark. It did very well on the festival circuit, winning multiple "Best Feature" Awards, "Legacy", an adventure/action film directed by Roger Ellis, starring Luke Goss and Louis Mandylor is in post production and should be release sometime this year. In that film I'm back in my box to playing a rural country Sheriff. "Break Even" an Action Adventure film directed by Shane Stanley, starring Tasya Teles, Steve Guttenberg, and a great cast should be released this year as well. Hank the Hippie was another out of the box character for me. It was good fun for sure.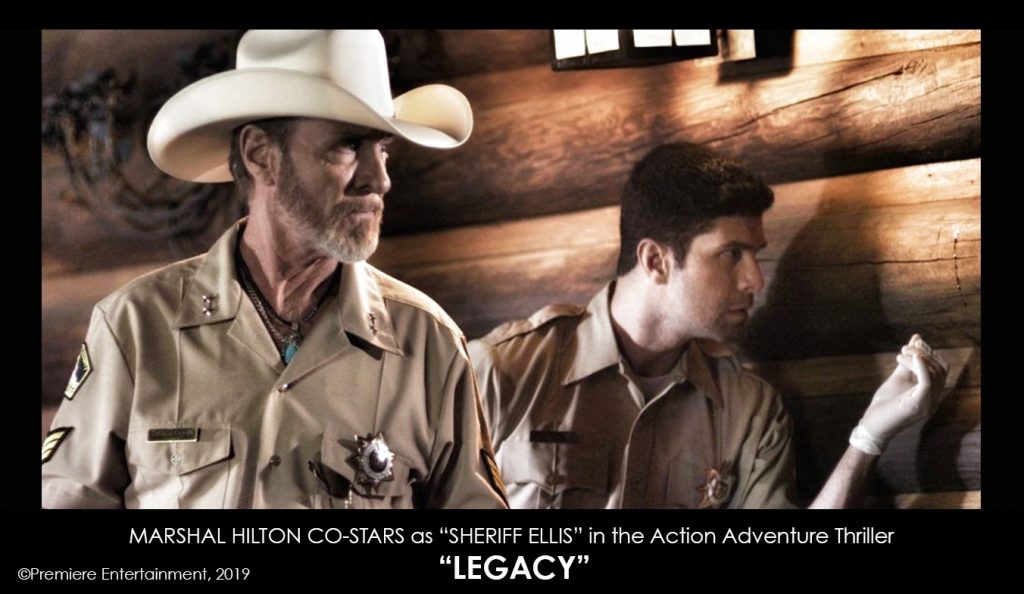 ---
I want to thank you for having me through for you and your fans. None of this happens without your support!
You can follow me on usual suspects the usual suspects 😉
Instagram: http://instagram.com/marshalhilton
Facebook: https://www.facebook.com/marshal.hilton
Official EPK: https://whitelist.media/marshalhilton
Official Desktop Site: www.marshalhilton.com/
IMDB: http://www.imdb.com/name/nm0385288/
Twitter: https://twitter.com/MarshalHilton
I hope that you all are safe and healthy. Be well, be happy, and keep kicking ass!
Marshal