I got to chat with Michael Jai White about his latest movie entitled The Commando from director Asif Akbar as well as some updates on The Outlaw Johnny Black and other upcoming films.
Check out our conversation below.
---
Today we're going to be talking about your latest picture The Commando and it's a study of PTSD as well as an action picture; did you do any kind of research into the subject for the role?
Well, I did research for a movie prior called Falcon Rising but I continued learning more and more about it being that I have family members who are suffering from it. I know it's an individual thing. There are some things that might occur to someone as being traumatic, may not occur to another person as being as traumatic. So, I think I understood it to some pretty deep degree, by the time The Commando happened?
What was the main aspect that appealed about the project for you?
Well, the truth of it. I thought it was really well-written. I thought it felt like a non-movie, movie and it felt like reality. So that really got me wanting to be a part of it.
How did you find working with the director Asif Akbar?
Yeah, I thought Asif has a great foothold in reality and the script is what really brought me to it and he was a big part of that script.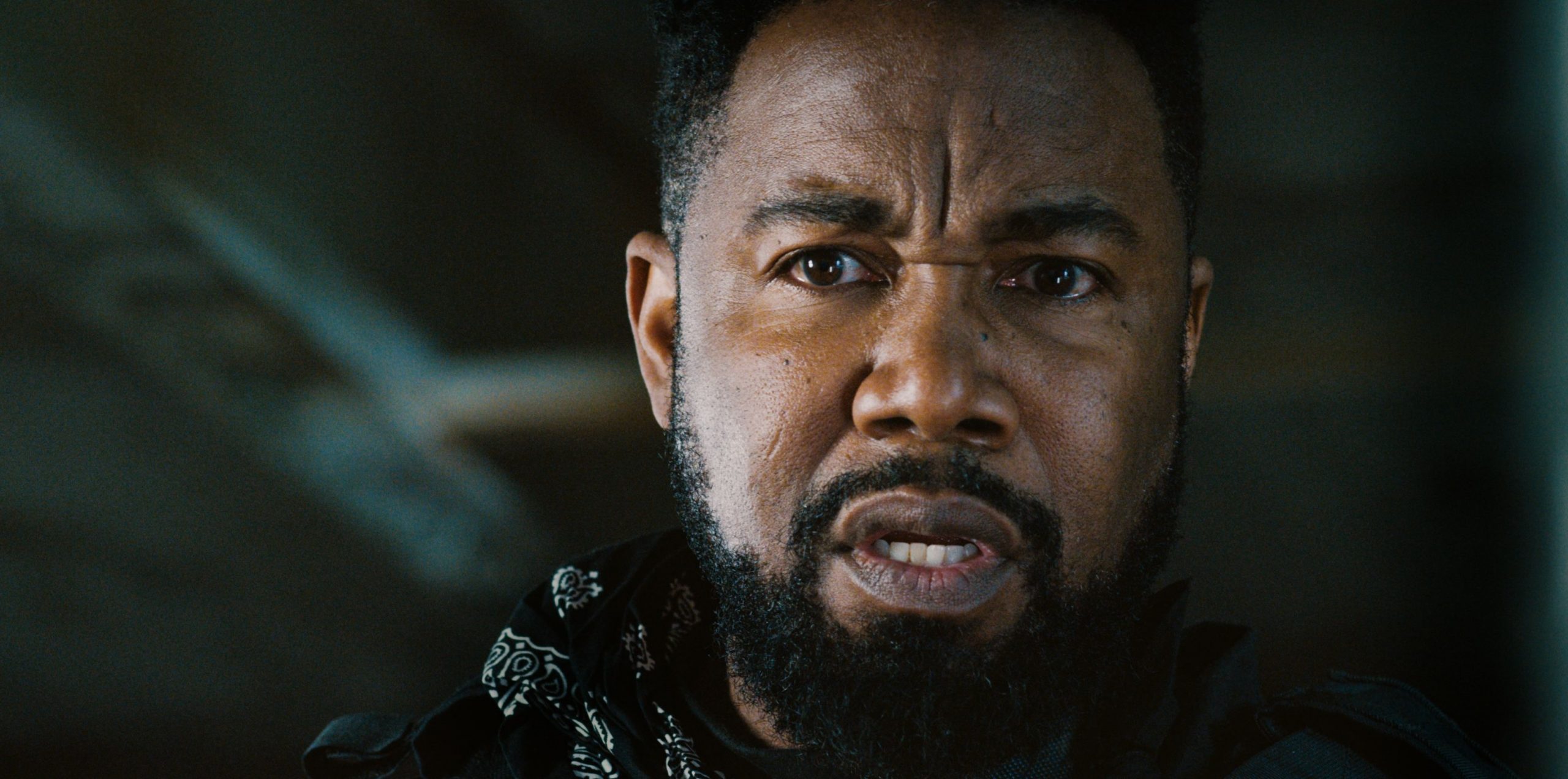 What is it normally that jumps off a page in a script for it to appeal to you? Is there something you particularly look for?
I look for reality. I try to see, is this something that makes me care? And if I care, I think audience members will care as well.
Had you finished filming before the start of COVID?
No, this is during COVID. I mean, I've done probably about five movies right in the middle of COVID.
How did you find that?
Well, you have to continue to test and you have to do a lot of things where you have to be very creative, with limiting how many people you're interacting with in a scene, and trying to do so without calling attention to it. So, this being a fairly condensed type of movie, we combated the COVID protocols pretty well.
The last time we spoke a couple of years back you had mentioned that you'd been working on a series of Never Back Down. Is that still happening?
Well, no, I'm done with the Never Back Down thing. I was to find out that they did a more recent one. I didn't know. I found out late.  I'm no longer connected to the Never Back Down franchise.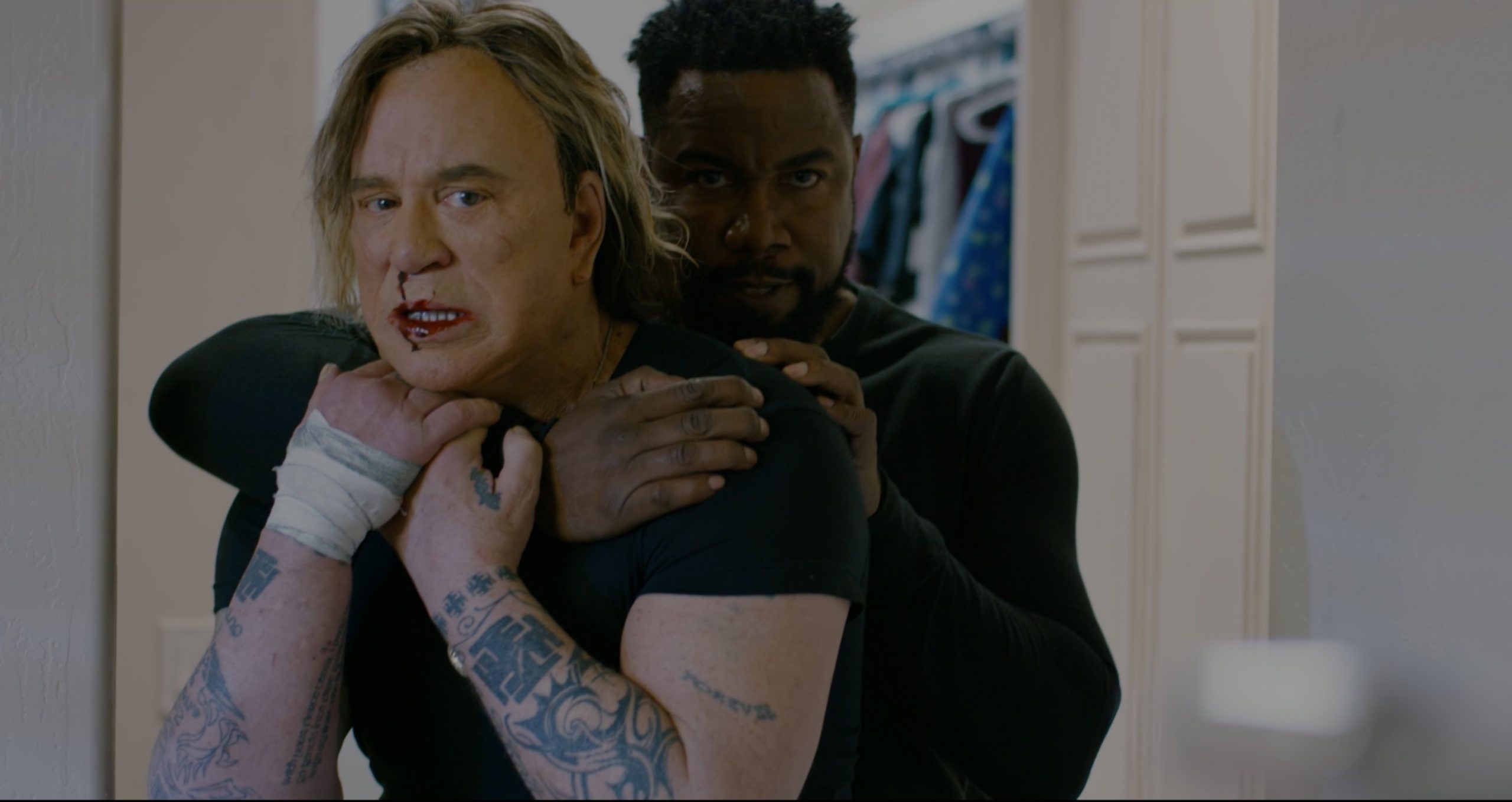 You have an interesting sounding movie coming soon called Come Out Fighting. What can you tell us about that?
That's a historical movie of what were considered the first Black Panthers who fought in World War Two; these heroic soldiers were later hand-picked by George Patton himself. I got a chance to play a real hero as well as myself, Tyrese and Hiram Murray. We played these historical figures who are part of the seven hundred and sixty first battalion in World War Two.
Yeah, that sounds like an interesting story; I'm looking forward to it. So back to The Commando, what kind of training did you have to do for that role?
There was nothing I did in particular; I mean, I look at working out as a right of mine. So, I continue to train. My philosophy is if you stay ready, you don't have to get ready.
What would you like audiences to take from the film?
I'd like for them to look at these people returning from the military as the heroes that they are and really identify and empathize with the struggles that each person carries. I would like the people who are dealing with traumatic issues to be able to seek help when they need it. So those are some of the things that I want people to extract from it.
A while back you did a movie called Take Back where your wife Gillian was the lead. It got me thinking that I would love to see you guys do something like a Mr. and Mrs. Smith style project; would that be of interest?
Oh yeah, we would love that! I mean, we're blissfully happy and we're actually getting ready to do a romantic comedy together. So, yeah, we would love to do an action type of movie like a Mr. and Mrs. Smith.
What's the status of The Outlaw Johnny Black? Is that still happening?
Oh, absolutely. We've completed it and I've had a few test screenings and it's gone amazingly well. The last test screening I had ended with a standing ovation and five applause breaks during the viewing. So it's a real great indication of what, I think, the audiences are going to take from that movie.
What other projects do you have in the pipeline?
Well, I have a movie called Dead Zone that I did. I reunited with Jeff Fahey who's in this movie and I just completed a series called Kingdom Business, which is a faith-based gospel music series and also another action movie called Nogales that I shot in Mexico that my oldest brother was the motivation to do.
Unfortunately, that's all we have time for so thanks so much for taking the time to chat; have a happy and healthy new year.
Thanks, you too!