Paul Anthony Rogers says survival thriller Crypsis -out on DVD and Digital in December from Uncork'd Entertainment – was, of course, influenced by McTiernan's Predator, the filmmaker admits in this exclusive interview.
What's a Crypsis, Paul?
'Crypsis' is actually an animal's ability to hunt without being detected. When you're being without knowing it, like an crocodile in a river. You're dead before you even know it.
And what makes our 'creature' tick?
Our creature, like many others, is territorial and possessive over its needs to exist. Co-habitating isn't exactly a high priority.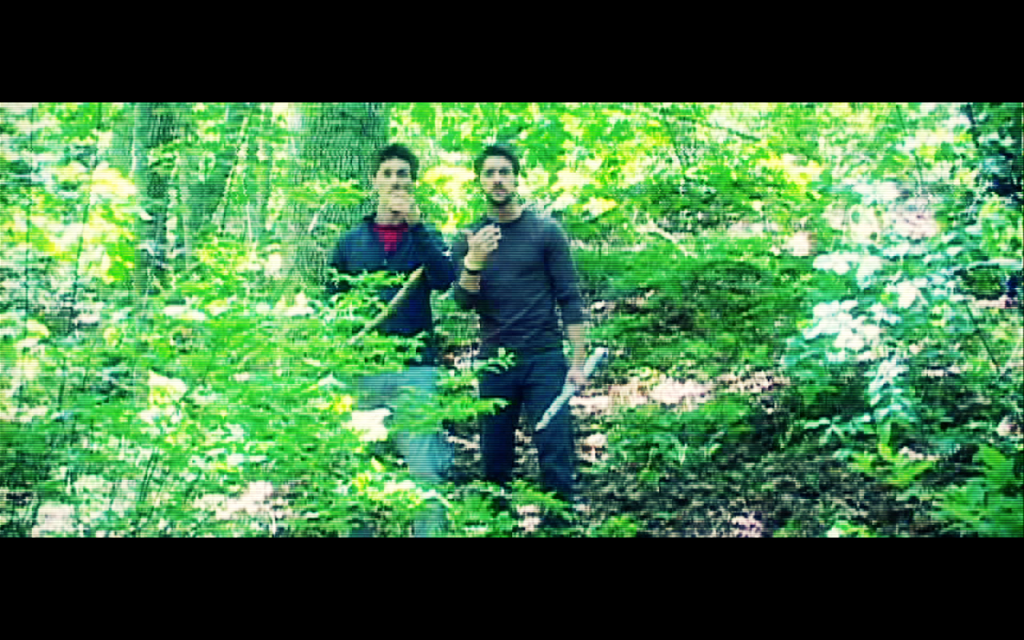 Did any classics, like Predator, serve as a guide here?
Predator is a great classic reference for any creature film. Any film with practical effects were a great point of references for studying pacing, dynamics, and ability to adapt the to story.
This is a nice bag of genres, though. If you had to place it on the shelves of a Blockbuster video, what category would you place it under?
I'd actually consider it a survival film in the thriller category. It shares some elements of drama, adventure and horror, but I would consider it a film about survival.
Is it harder or easier to direct a film that you also star in?
It was definitely a challenge. Minimizing my on-screen involvement was important in order to focus behind the camera.
How hard was it to cast the film?
It was casted locally throughout New England. We have talent from NH, MA, and RI. There's a great amount of actors to choose from in the New England area.
Thus far, what has been the best part of working in the industry?
The film industry is very challenging. Its great to network and associate yourself with great people who are patient, hard working, and professional. Its always a pleasure to expand your network and work with like minded individuals.
Career wise, where do you see yourself in ten years?
I think out of all the aspects of film, I would love to be able to produce more films. Producing might be what I would love to be doing the most in the future.