We are sad to report that Chadwick Boseman, star of Black Panther, 21 Bridges, Marshall and many more has passed away at the age of 43 after a 4 year battle with colon cancer.
A statement has been posted on his Twitter feed: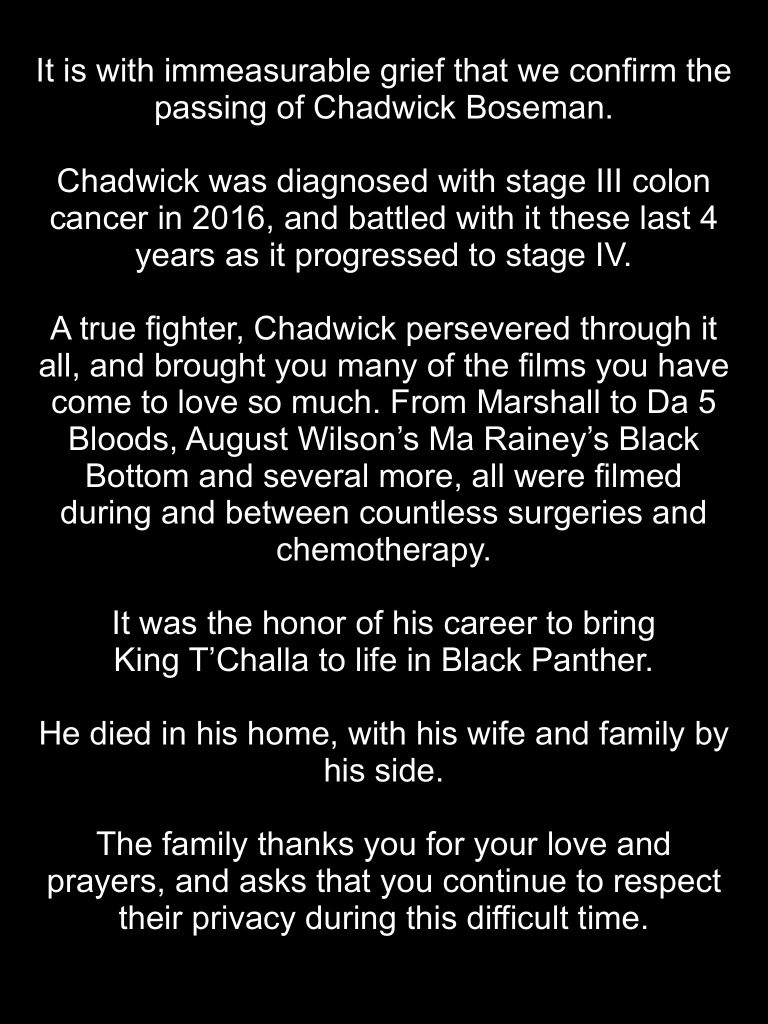 — Chadwick Boseman (@chadwickboseman) August 29, 2020
R.I.P. Mr. Boseman, you will be missed. Wakanda Forever.