Shogun Films, the disruptive indie film company focussed on action movies for the international market, has been named as the UK's Independent Production Company of the Year at the prestigious Corporate LiveWire Global Awards in London. Founded by producer Jonathan Sothcott and his wife actress Jeanine Nerissa Sothcott shortly before the Covid pandemic erupted, Shogun has already produced two movies in just over a year despite the challenges facing the global film industry – the critically acclaimed gangland home invasion thriller Nemesis and the action-packed revenge film Renegades.
In addition, Shogun expanded its reach with publishing and soundtrack divisions, releasing a glossy 'making of' book and CD soundtrack for Nemesis. Shogun has attracted a host of international stars to its initial films including Lee Majors, Danny Trejo, Michael Paré, Louis Mandylor and the late Tiny Lister as well as UK favourites Ian Ogilvy, Billy Murray, Nick Moran and Patsy Kensit.
Fashioned after 80s and 90s home entertainment juggernauts Cannon, Vestron and Carolco, Shogun's focus is traditional action movies with established genre stars aimed squarely at the international home entertainment market at a time when the huge global audience for them is massively underserved. Shogun has a strong creative partnership with veteran American action movie director Daniel Zirilli, who has made films with a plethora of action icons including Steven Seagal, Dolph Lundgren and Dave Bautista.
Jonathan Sothcott said "We are delighted to receive this award recognising the remarkable 18 months Shogun has had at the eye of the storm of an unprecedented global pandemic. The team have responded rapidly and effectively to an ever-changing situation and the fact we have hit the ground running and produced two films, a book and a CD is a testament to our unshakeable conviction in our vision to become the leading producer of international action content in the UK and Western Europe."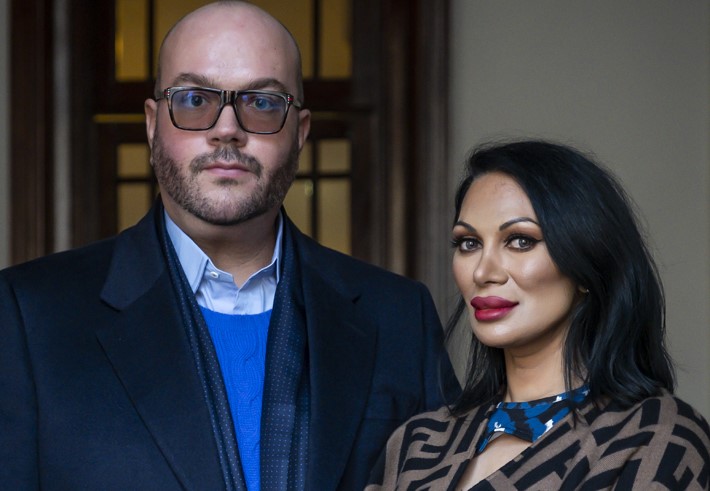 Shogun has a packed slate for 2022 including Christmas Eve shopping mall siege thriller Crossfire written by Chad Law and Josh Ridgway and fish-out-of-water cop movie Crackdown from Tom Jolliffe – both of which will be directed by Daniel Zirilli. Also on the horizon are cyborg thriller Nexus, described as 'Robocop meets Universal Soldier, vigilante action spectacular The Star  Chamber, mafia thriller Eyewitness and 80s action movie love letter Assault On Hazard Rock. Shogun is also making tentative steps into audio dramas and limited series for streaming platforms, as well as adding to its publishing and soundtrack output.
Commenting on Shogun's future, Jonathan Sothcott noted "Shogun Film is rapidly becoming a production powerhouse, attracting premium creative and financial partners from all over the world. We are focussed on being the best and Renegades is a game-changing film both for Shogun and myself as a producer – it levels us up and puts us in a very different space to anyone else in the UK. Our core values of quality, commercialism and independence are somewhat at odds with those of the corporate behemoths which control the global production scene, but I think gives us a truly unique standpoint. We're building something very special here."
For further information please visit www.shogunfilms.com