A Cute Christmas Watch: The Knight Before Christmas
As the weather gets colder and the nights get longer, as sparkling lights appear in frosty windows and along snowy rooftops, as wish lists get longer and fires burn brightly in warm living rooms, we can feel Christmas creeping ever closer. Most people start feeling the season sprinkling its magic around the beginning of November, but if you're feeling more like the Grinch than the Elf on the Shelf, we've got the perfect cure for you: a cute Christmas movie. The kind of movie that melts even the hardest hearts and convinces even the most cynical that dreams can come true and love conquers all; a film like The Knight Before Christmas. Vanessa Hudgens and John Whitehouse come together to bring you the kinds of Christmas magic that you'll never forget, season after season. Let's take a look.
Cast
Vanessa Hudgens as teacher Brooke Winters. Hudgens is also a producer.
Josh Whitehouse as Sir Cole
Emmanuelle Chriqui as Madison
Kat Graham as Abby Sutton
Harry Davis as Sir Geoffery
Shazdeh Kapadia as Lily
Quincy as Josh Barton
Rob Lowe as Derek
Storyline
Struck by a powerful spell from a wicked sorceress, Sir John Cole finds himself unceremoniously hurled through time, all the way from 1344 in England to 2019 in Ohio. He's been given a quest and must see it completed before midnight on Christmas eve…but since he doesn't know what that quest is, he's finding it a little challenging. At the same time, teacher Brooke Winters is excited about the coming season but is still nursing her wounded heart after a painful breakup.
The culture-shocked Sir John is taken in by the folks of this small Ohio town on the understanding that he's a member of a holiday fair who's taken a knock to the head, and Brooke offers him her spare room for as long as he needs it. Brooke and John work together to bring a merry Christmas to the people of the town while John struggles to find his quest and complete it to make his way back home.
Image by Deena via Pexels
Review
Christmas movies are bound by a different set of rules to films made about the rest of the year. Firstly, they don't need to make 100% sense if they are heartwarming enough, which the Knight Before Christmas absolutely is. Secondly, "stranger danger" is not anything to be concerned with in Christmas movies because, unless they are clearly a villain and dress like one so that everyone knows, you can trust everyone you meet. Thirdly, people in Christmas movies take a lot more in their stride a lot more easily than people in any other kind of movie because Christmas is in the air, and it's the happy-go-luckiest time of year!
It might sound a little nuts to most people that Sir John is not a bit more concerned about landing in another time and country, but he's a knight and has a quest to fulfill…even though he has no idea what it is! After being hit by Brooke's car and being declared slightly confused instead of completely insane, he must find his place in a modern world while he completes the quest he has been sent on. As time goes on, Brooke becomes more and more in love instead of more and more concerned that her "knight's" delusions aren't shifting (a red flag in any other circumstances), and the fairytale plot is complete. Finding love and healing are the real quests in this film, and both John and Brooke complete those quests with ease.
The plot of this film is nothing short of delightfully bonkers, and we wouldn't have it any other way. This is the time of year when we suspend all of our need for reality checks, our cynicism and our desire for plotlines that make total sense and replace those mundane cares with softly falling snow and brightly wrapped gifts lying under exquisitely decorated trees topped with golden stars. There's no better time for whimsy than the festive season, so load us up! A knight from another time, a gorgeous teacher from a  small town, a small town that absolutely adores Christmas. Snow, armor, firelight, and gorgeous life-sized decoration all come together with the perfect romantic cast to create something special for you to enjoy this Holiday Season.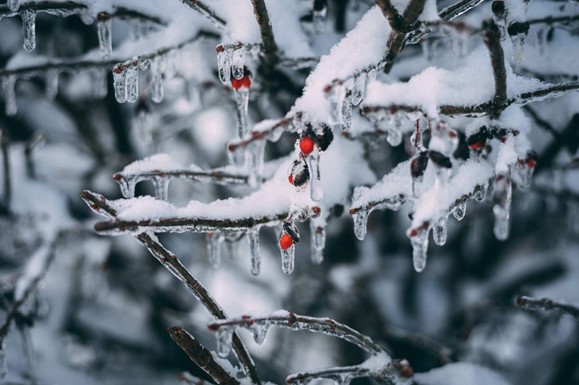 Image by Jordan Benton via Pexels
Wrap Up
If you're someone who likes fast-paced action, complicated plots with twisty endings, or being surprised by what comes your way in a film, look elsewhere. Happiness and holiday cheer await here!