Well if you're like me and you grew up during the action boom of the 80's then this world premiere event will be right up your alley. Legendary filmmmaker Sam Firstenberg is set to hold a live Q&A session on Sunday, January 31st following the debut of the feature length documentary The Making Of Avenging Force on January 29th!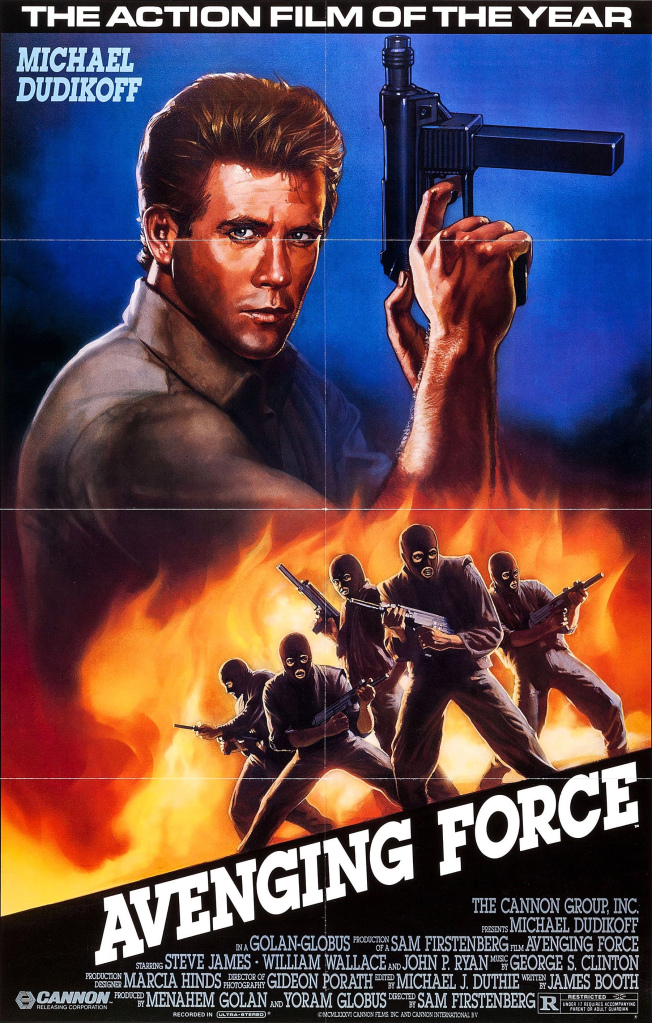 We all know that Avenging Force is the awesome 1986 Cannon Films action flick starring Michael Dudikoff as Matt Hunter, a former operative who comes out of retirement when his best friend and freedom are threatened by a radical group of extremists hell bent on taking over the government. The late, great Steve James co-starred with Dudikoff and the two took on the bad guys in explosive fisticuffs filled fashion. I was fortunate enough to see it on the big screen on premiere night all those many moons ago.
Check out the post that Mr. Firstenberg, himself, posted on my Action-Flix group page below for all the details!