UFC champion Tito Ortiz (Trauma Center, Silencer) has joined Robert Bronzi (Death Kiss, The Gardener) and Daniel Roebuck (Rob Zombie's The Munsters, Lost, U.S. Marshals), as well as
Sadie Katz (Wrong Turn 6: Last Resort) in new action-horror feature 12 to Midnight. Filming is currently underway in California and in the coal regions of northeast Pennsylvania, including in
the infamous town of Centralia (inspiration for Silent Hill).
The film concerns a detective, kicked off the force and despondent after the murder of his wife drives him to drink, who is asked back to the force when a new string of murders seem connected to his wife's, and the killer appears to be taunting him. Only the killer may be superhuman, likely a breed of werewolf.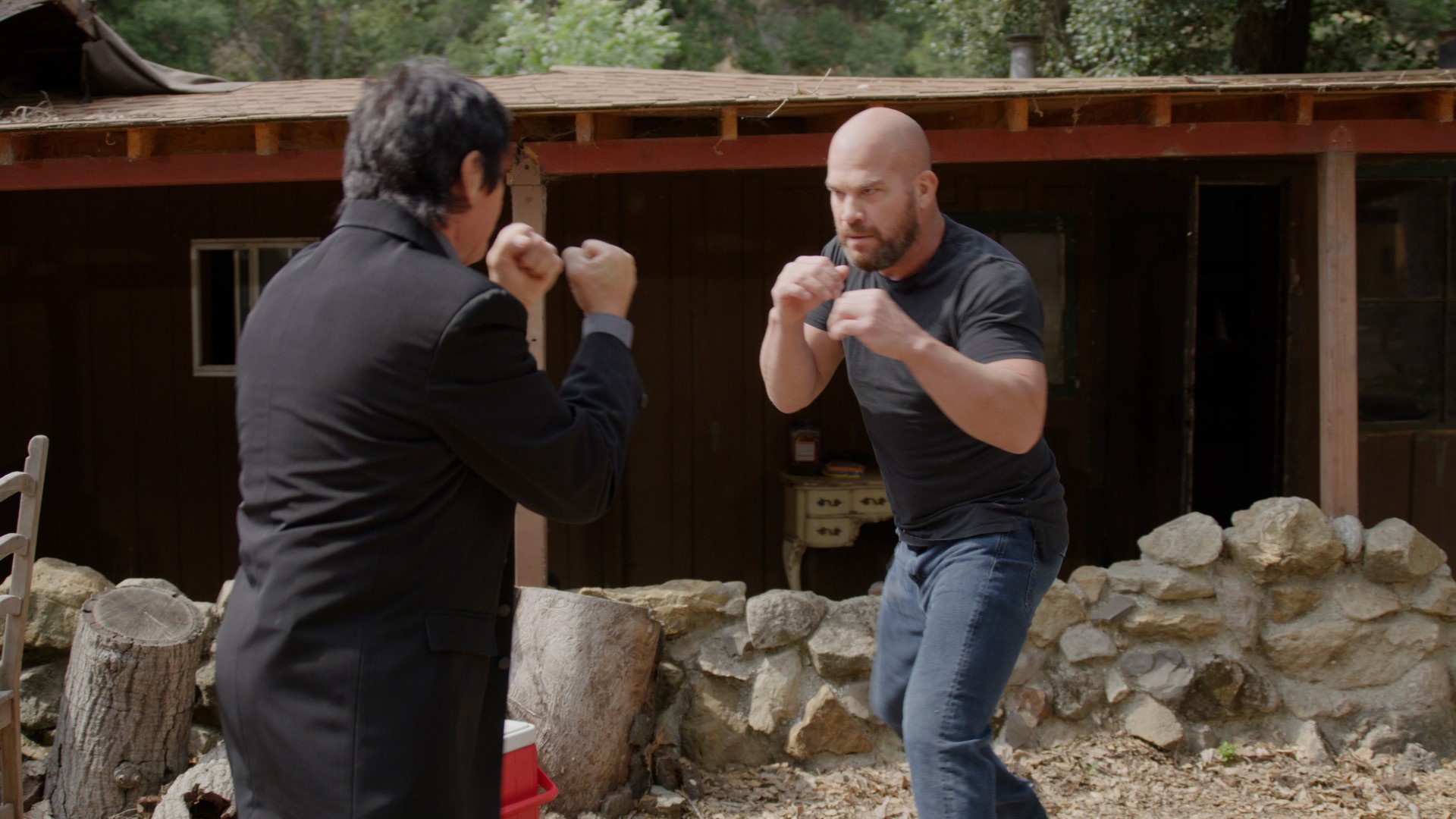 12 to Midnight also stars Helene Udy (My Bloody Valentine), Evan Strand, Patrick Voss Davis, Juliet Biscotti, A.C. Bernardi, Sarah Cugini, Searra Sawka, Destiny Brown, Valerie Bittner, Tom Parnell, and Eric Francis Melaragni. Mark Savage (Purgatory Road, Bring Him Back Dead) directs from a screenplay by Joe Knetter (Blind), Jeff Miller (Ouija House), Parnell, and Savage, based on a story by Miller.
Producers are Miller and Robert Savakinus. Executive producers are Parnell, Ronnie D. Lee, and Robert Michael Ryan. Co-Executive producer is Savage. Associate producer is Beth Clausnitzer.
The film is also being made with assistance from the Anthracite Cultural Board. "With this great cast, and amazing locations in both California and Pennsylvania, we're making an exciting movie with twists on the detective genre as well as the werewolf film," says Miller. 12 to Midnight is a co-production between Millman Productions, Cannon Fire Productions, Delirium, Ron Lee Productions, and Salem House Films. Ortiz's deal was negotiated by Anna Chudoba of AC Talent Agency.
Jeff Miller with Millman Productions is currently handling sales.