Photo by Esteban López on Unsplash
Plot: Huck Cheever, a talented poker player with a few skeletons in his closet, needs money to secure a seat in a high-stakes tournament in Las Vegas. Grappling with the ghosts of his past, Cheever must resolve complicated relationships and deal with his demons to earn his place at the table. The feats he must accomplish along the way will test his character and push him to the limit.
Summary: Despite lackluster reviews at the time of release, 2007's Lucky You is now considered a classic poker film. The film portrays the world of professional poker through well-written characters, with a clear focus on delivering realistic depictions of complicated relationships.
If you're looking for underrated movies to watch, Lucky You certainly fits the bill. It can strongly be argued that the film has only improved with age as more viewers discover its touching story of personal growth.
The film was shot on location in Las Vegas, heavily influenced by casino films of the 70s, and features all the hallmarks of casino culture you would expect from the Entertainment Capital of the World.
The central character, Huck Cheever (Eric Bana), is a young poker player looking to make his mark at the World Series of Poker Main Event. A seat at the table will cost him $10,000, but Huck is low on money and doesn't have many options to choose from, and his desire to prove himself drives him to desperation.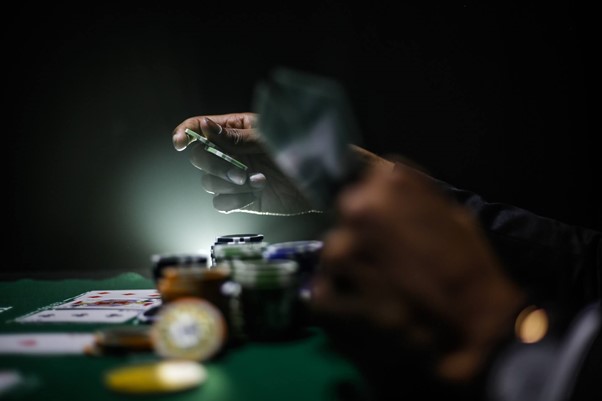 Photo by Keenan Constance on Unsplash
Deciding to first try his luck at the poker table, Huck is on a hot streak when he runs into his estranged father, L.C. Cheever (Robert Duvall). Bana and Duvall play their roles to perfection, and there's well-constructed tension between them from the moment they lock eyes.
Bana conveys a raw authenticity that makes him relatable despite his flaws. Duvall, on the other hand, is captivating as a father trying to reconcile with his son while also trying to hold on to his status as a poker legend. Father and son don't exactly get along, but the reason for their animosity isn't made clear until later.
Meanwhile, Huck's gung-ho approach to poker catches the attention of a loan shark, who notices the young player's talent and offers him a loan for the stake money. Huck refuses at first but becomes more desperate as the plot progresses and quickly finds himself owing money to dangerous people.
There's also a love story amid all the personal turmoil, adding another angle to this character-driven drama. Drew Barrymore puts on a compelling performance as Billie, Huck's love interest. The two have excellent on-screen chemistry, but much like his gambling career, Huck has a habit of sabotaging himself when the going starts to get good.
Without venturing into spoiler territory, Lucky You is a redemption story that explores the dangers of self-destructive behavior. The script features major themes of family, redemption, and the pursuit of happiness, with a rare and uncompromising look into the behaviors that make us flawed and human.
There's a fine line when it comes to a solid redemption story. You don't want to make a character irredeemable, but their mistakes need to carry enough weight to affect the viewer. Lucky You straddles that line better than most, and despite the focus on telling a dialogue-heavy tale, Curtis Hanson's direction keeps the film going at a great pace from start to finish. The film doesn't shy away from the grittier aspects of the game either, deciding to show both the highs and lows of a professional player's life.
Adding to the film's authenticity is the use of real poker players, such as Daniel Negreanu and Doyle Brunson, who bring a level of realism that would've been tough to achieve with actors alone. It takes experience to overcome the intense pressure and psychological warfare of top-flight poker, and involving some of the best poker players adds genuine tension that few other gambling films can match.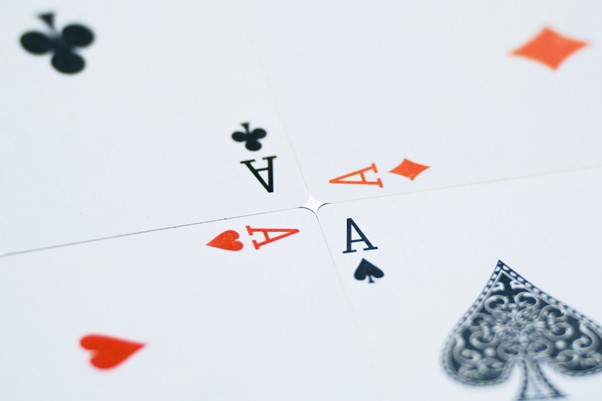 Photo by Praveen kumar Mathivanan on Unsplash
Huck's relationship with his father can be seen as the core of the film, and the way their bond develops over the course of the story is a touching example of the power of love and forgiveness. The main themes are things we can all relate to, and it's clear from the opening scenes that the film is about far more than gambling.
Technically, Lucky You is a well-crafted film, for the most part, with a few predictable moments that can be overlooked, given the quality of the acting and the relatable issues the film addresses. The deliberate pacing allows the characters and their relationships to develop naturally, and the story's predictable moments are outweighed by its exploration of deeper themes and complex characters.
It's a shame that Lucky You didn't get the attention it deserved upon its release. The film may have been promoted as a gambling movie, but there are enough life lessons within this tale to make it much more than that. The film's soundtrack and cinematography contribute to an engaging and emotional experience, the cast's performances are exceptional, and the portrayal of  professional poker is both nuanced and realistic.
Ultimately, the film seems to have gone under the radar for most people. It's not about the high-rollers, and the poker aspect takes a back seat, making the story more relatable to a wider audience. So, give it a chance if you're looking for a character drama set against an authentic backdrop of the world of professional poker.