Over the last two years, several Western films have been released. Some of the best include The Power of the Dog, which has received 12 nominations at the 94th Academy Awards. The Power of the Dog will have some competition this year, though, as we're expected to see many other Western films released in late 2022, including The Old Way.
Hollywood's recent interest in producing Western movies is interesting because it seemed the industry was focused only on the superhero genre. It also brings up the question: why Westerns? And where else can we find this trend in entertainment? One answer is because Westerns are an amendable genre, and the other is: the online casino industry.
Online Casinos Love Westerns
Today, gamblers can play dozens of online slots for fun with Western themes, including Wanted Dead Or A Wild, which is a nod to Wanted Dead or Alive, an American Western television series starring Steve McQueen that ran for three seasons between 1958 and 1961.
This casino slot game transports players to the Wild West and uses slot symbols like money bags to replicate a world full of bank-robbing cowboys. It's one of the many online slot games that game developers have taken inspiration for symbols from the world of movies, television, history, and mythology.
Another online slot game with Western themes is Wild Wild Web, created by Cayetano. A five-reel slot game, Wild Wild Web resembles an old-style saloon where the main characters are spider cowboys. While we've never seen a spider cowboy in a Hollywood film, they are spiders in this casino game because players can take advantage of the slot's 'sticky wild' mechanism. Last Chance Saloon is also popular, and the story centers on a lonely cowboy who has burned too many bridges and resorts to hitching his horse at the Last Chance Saloon.
A Long History Together
While it could seem like a modern trend for online casinos to offer Western-themed games, this relationship has origins dating to the Old West in the 1800s. For instance, cowboys in the Old West played a card game called Faro from 1825 to 1915, before poker became the preferred card game. Faro and poker are different, but they share similarities in that both have fast action, good odds, and easy-to-learn rules. Cowboy is also a poker slang, and it refers to being dealt two Kings.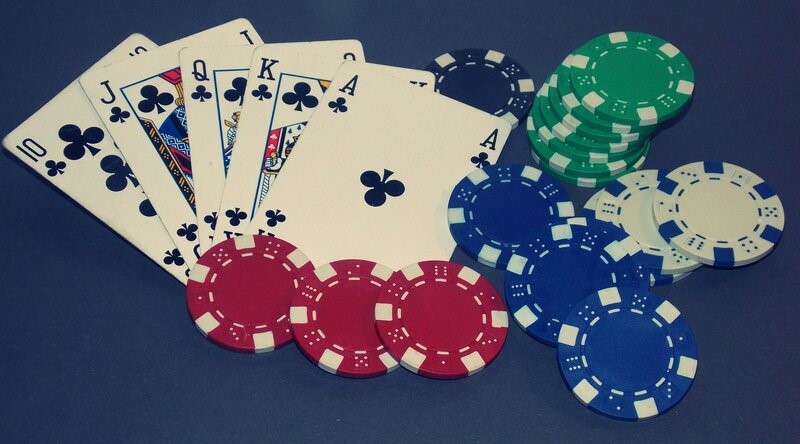 Source: Pixabay
Years ago, many people would say Westerns were a fading genre in Hollywood. At the time, there was good enough reason to believe this, as long gone were the days of John Wayne, Ben Johnson, and Clint Eastwood dominating the screen and the Western genre. However, the success of the last few blockbuster Western films like News of the World, Concrete Cowboy, and The Power of the Dog has proved that wrong. The online casino sector has also demonstrated interest by offering various bingo and video slot games with Western themes that transport players back to the Old West through graphics and music.