Today I thought for a fun Versus I would look at two action movies where the action takes place in the mountains. Cliffhanger starring Sylvester Stallone and Vertical Limit with Chris O'Donnell.
I'm pretty sure you can guess which will win but let's do this anyway.
---
Vertical Limit (2000)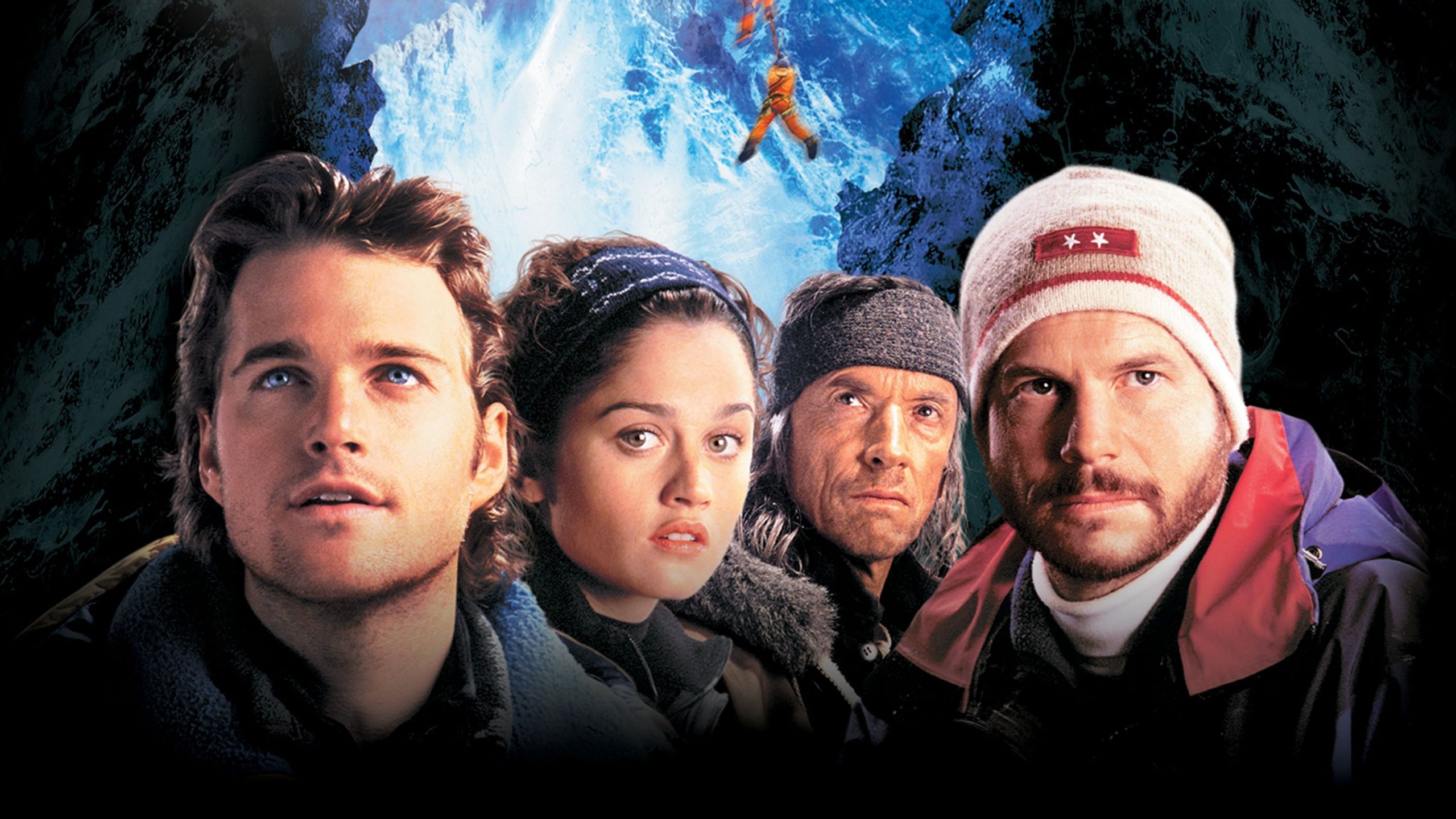 Plot: Feeling responsible for his father's death, which occurred during a climbing expedition, Peter Garrett (Chris O'Donnell) has quit the pursuit in favor of photography, while his sister, Annie (Robin Tunney), has become a top climber. After Annie is hired by wealthy businessman Elliot Vaughn (Bill Paxton) to lead a trek, inclement weather causes the crew to become trapped. Facing his fears, Peter assembles a rescue team, including experienced climber Montgomery Wick (Scott Glenn), to save them.
I feel like Vertical Limit has been largely forgotten by most but when a movie is directed by Martin Campbell (Goldeneye, Casino Royale) then it's usually worth watching. Although not one of Campbell's best I enjoy this film a lot mostly due to the stellar cast and exciting music score from James Newton Howard.
The cast includes Chris O'Donnell who has that everyman persona making him immediately appealing as the lead; then we have the late, great Bill Paxton, Robbi Tunney, Isabella Scorupco, Scott Glenn, Tumuera Morrison and a young Ben Mendelson.
Paxton made any movie awesome and his loss is still felt today; I miss seeing his name in credits and he is one of my favourite aspects of this movie. He plays rich asshole Elliott Vaughn who wants to climb K2 with his crew but has some skeletons in his closet that make him untrustworthy. Then we have Scott Glenn playing Montgomery Wick (John's dad?) who blames Vaughn for the death of his wife and seeks revenge.
My biggest issue with this film is that it looks like most of the action is taking place on a set so you rarely believe anyone is in peril on a mountain. The cast at least do their best to make it look convincing and it certainly has a few exciting moments and impressive explosions.
It's very similar to Cliffhanger which is why I chose to do this versus as we have a protagonist who blames himself for the death of a loved one (just like in Cliffhanger), someone who blames him for it and at one point our hero runs and jumps off a cliff and lands on another (also in Cliffhanger). The script was also initially meant to be a sequel to Cliffhanger which is why it feels so familiar.
Overall, Vertical Limit is a quick 2 hours with likeable characters and the odd, impressive stunt but too much clearly takes place on a soundstage which does take you out of it.
Cliffhanger (1994)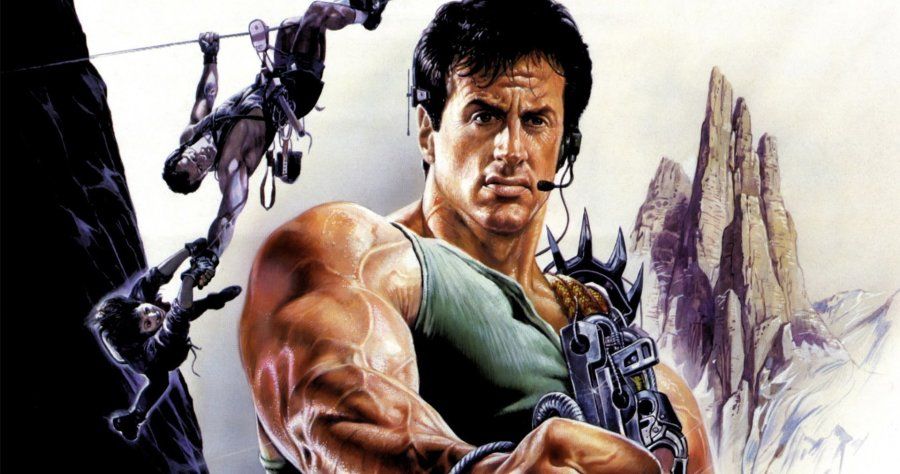 Plot: A former mountain rescuer is pitted against a group of criminals who have lost their $100 million stash during a plane crash in the Rocky Mountains. After being persuaded to help rescue a group of stranded hikers, he discovers that they are in fact a gang of violent robbers who need help to locate their missing loot.
There isn't much that I haven't said about this movie already but Cliffhanger is one of my favourite Sylvester Stallone movies; I remember this was his big comeback movie after a string of flops but as we all know Sly is never to be underestimated.
Directed by Renny Harlin this was Stallone's Die Hard clone this time taking place on a mountain; the lead villain Eric Qualen is played by John Lithgow who as it his sneering best. He and his buddies are trying to recover cases of money and plan on using Gabe Walker (Stallone) and Hal Tucker (Michael Rooker) to get it for them.
Thus ensues fights, shoot-outs and people being violently killed for no reason. It always bothered me that they killed off Frank (Ralph Waite) as it was just mean spirited but there seemed to be a thing in action movies of this period where old people got tortured/killed (see On Deadly Ground). So the villains are pure cartoon characters here but by God do you hate them; I always shout at the screen while watching every time.
Cliffhanger has an awesome music score even if it feels a little too similar to Last of the Mohicans in its main theme.
Like Vertical Limit at times you can tell some the action is taking place on a set but I feel like this movie looks better generally with a greater sense of scale; there are some spectacular stunts but we also get more punch ups which is something lacking in Vertical Limit.
This is the kind of movie we just don't see much any more; big budget action with a hard R rating, exploding helicopters and some of the most hateful bad guys in the genre.
Overall, Cliffhanger is a load of fun with John Lithgow making for one of the nastiest villains in action movie history; Stallone shines as Gabe Walker and it's packed with action.
Verdict
Personally, it's Cliffhanger all the way; I enjoy Vertical Limit as it has a great cast (Bill Paxton is wonderfully selfish) and some awesome explosions but it looks too fake too often to get really involved with it. Cliffhanger has better action, better villains and more importantly Sylvester Stallone so court is adjourned.