Do you feel like there's nothing left for you to watch on TV? If so, don't worry – there are plenty of new and classic series that you can add to your watchlist! From comedies to dramas, science fiction epics to reality shows, there's something for everyone. This article will discuss six top series you should add to your watchlist. You'll surely find a show that meets your tastes, no matter your preference.
Game of Thrones
Game of Thrones is an American fantasy drama series adapted from George R.R. Martin's epic novel series, A Song of Ice and Fire. It is among the popular shows from nextflicks.tv and is known for its intriguing plot, complex characters, and magical elements. The series follows nine noble families who vie for control of the Iron Throne in the Seven Kingdoms of Westeros. It is jam-packed with action, suspense, romance, and political intrigue.
With its large ensemble cast, stunning visuals, and intricate story arcs, it's no wonder Game of Thrones is a fan favorite. You can watch the show online on various streaming sites and also on DVD. This is the show for you if you are looking for a thrilling and captivating series.
Breaking Bad
Breaking Bad is an American crime drama that follows the story of Walter White, a high school chemistry teacher who develops a dangerous alter ego as he embarks on a journey to build a drug empire. The show has gained widespread acclaim for its compelling plot, witty dialogue, and stunning visual effects.
It's also known for its dark and tragic character arcs, making it a must-watch series. You can watch Breaking Bad online on various streaming sites. The show offers an excellent mix of action, drama, and suspense that you won't want to miss out on. For instance, in one of the show's memorable scenes, Walter White destroys a rival drug dealer's house with an exploding pizza.
The Sopranos
The Sopranos is an American crime drama that follows the story of Tony Soprano and his family as they navigate their way through the criminal underworld in New Jersey. The series has been praised for its complex characters, gritty realism, and unpredictable plotlines. It's considered to be one of the best television series ever made and is often credited with bringing dramatic storytelling to cable TV.
The Sopranos offers a riveting look at the mafia underworld and a complex cast of characters. Following the trials and tribulations of Tony Soprano, this HBO show is an unmissable classic. The writing and acting are top-notch, making it one of the best series ever to hit the small screen.
The Big Bang Theory
The Big Bang Theory is an American sitcom about four socially awkward scientists and their neighbor, Penny. The show follows the lives of Leonard, Sheldon, Howard, Raj, and Penny as they navigate through life, love, and their careers.
The Big Bang Theory is known for its laugh-out-loud humor and memorable characters. The series has won numerous awards over the years, including four Emmys and a Golden Globe. It was also nominated for 13 Emmy Awards and 10 People's Choice Awards.
Fans of The Big Bang Theory enjoy the show's comedy, story arcs, and quick-witted dialogue between characters. This series is perfect for those who want to laugh while learning something new about science and technology.
Stranger Things
Stranger Things is an American science fiction-horror streaming television series created by the Duffer Brothers. Set in the fictional town of Hawkins, Indiana, it follows the adventures of three kids as they investigate a mysterious vanishing into another world and face terrifying supernatural forces.
This series has become a global sensation since its release in 2016. It's gained widespread acclaim for its thrilling plot, well-crafted characters, and nostalgic 1980s setting. Stranger Things is an unmissable show if you want a unique and captivating viewing experience.
Grey's Anatomy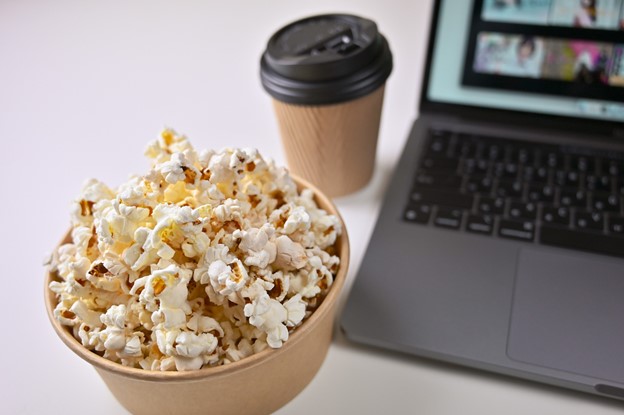 Grey's Anatomy is an American medical drama that follows the lives of a group of doctors at a fictional Seattle hospital. The show has become one of the most popular and longest-running series in television history, with more than 350 episodes over 16 seasons.
The show is renowned for its compelling storylines, diverse characters, and dramatic moments. It offers a deeply human look at the lives of doctors and their patients. Grey's Anatomy is a must-watch series for those who want to be immersed in an emotional and heartwarming drama.
These are just a few of the top series to add to your watchlist. Whether you're looking for a thrilling drama, an action-packed crime saga, an intelligent comedy, or an emotional, medical series, there's something for everyone on this list. All of these shows offer diverse storylines and captivating characters that will keep you hooked until the very end. So, what are you waiting for? It's time to start watching!