The recent remake of Death Wish unsurprisingly didn't go down well with critics but it looks like audiences approved. Prepare for blasphemy but according to a poll from eOne people actually voted for Bruce Willis over Charles Bronson!!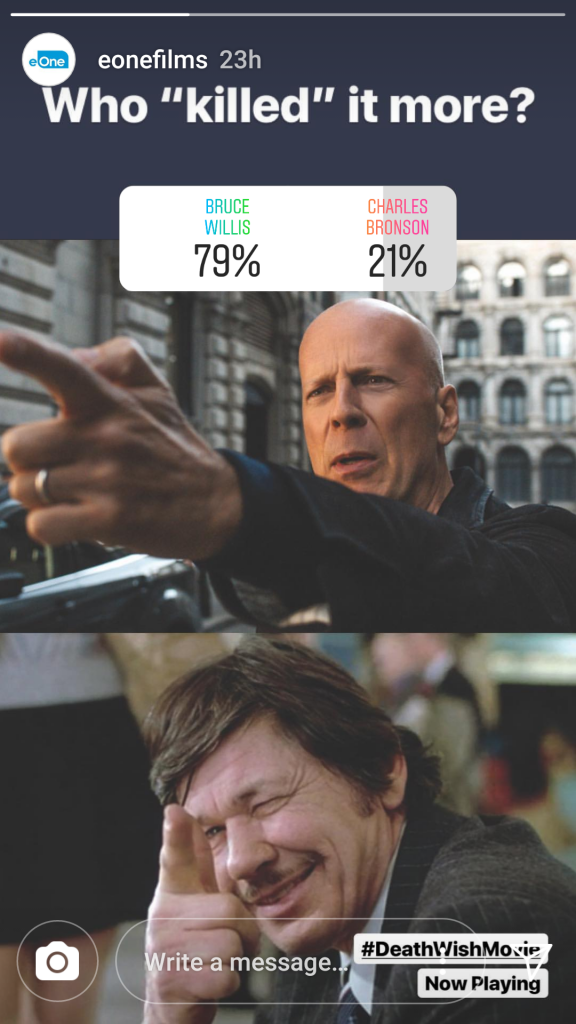 Clearly a lot of people are smoking crack as there's no way Willis even comes close; I enjoyed the remake for what it was but let's face it, it isn't better than even the sequels to the Bronson classic. I stand by that Death Wish 3 is my favourite but I love all 5.
Judging by audience reactions should there be a sequel? I would like to watch Kersey return just because it's nice to see R-rated action again and I think now that the initial shock of remaking a classic like Death Wish is over Willis could return and take the franchise in different directions and hopefully upping the violence quotient just to piss off critics even more.
The Willis remake had a budget of $30 million and it has thus far made $23 million domestically; it hasn't been released internationally yet so it will likely make its money back.
Personally, I would rather see Death Wish 2 over Die Hard 6 as the role of Paul Kersey seems better for a man of Willis' years. He does need to give a bit more personality to the character though as he still seems like he is half asleep at times.
So would you watch a new Death Wish 2?