As one of the most popular pastimes in the world. The video games industry is growing swiftly with more than five million different games available. Casino games are one of the gaming niches becoming more popular online. Players that want to find casino games can navigate to this website for details on a range of casino sites that offer games and bonuses.  
The sheer variety of games around means that there are plenty of options available to avid gamers, including:  
Platform

 

Role-playing

 

Task-based

 

Mystery

 

Puzzle

 
For those that want to combine their favourite casino games with some action, adventure, or any other type of game, there are plenty of games that include gambling as part of the gameplay. These include:  
GTA San Andreas 
As one of the best-known games in the franchise, Grand Theft Auto: San Andreas has earned a near-iconic status among fans of the series. In this chapter, the player, as the protagonist CJ, has to save his family by fighting gangs and he also gets involved in a blackjack game as part of the same storyline.   
As you might expect from a story about gang wars and robberies, the added excitement of high-stakes gambling is just another engaging aspect of the storyline. The game also includes opportunities to earn money that players can then spend at the casino with roulette, slots, poker, and horse racing all on offer. 
Red Dead Redemption  
In 2010, when the first edition of Red Dead Redemption was released, the streets of the Wild West were the setting for the various shootouts, battles, and other skirmishes that formed the main part of the game. But the Wild West wouldn't have been nearly as wild without the added excitement of gambling and the second version includes the chance to play poker and blackjack in a Texas-themed casino.   
One of the things that makes gambling in Red Dead Redemption so entertaining is that the game allows cheating, so players can find out how far they can push their luck. That's not the only thing that wouldn't fly in a real casino – players can steal money and make a run for it, but if they get discovered, they may have to defend their choices.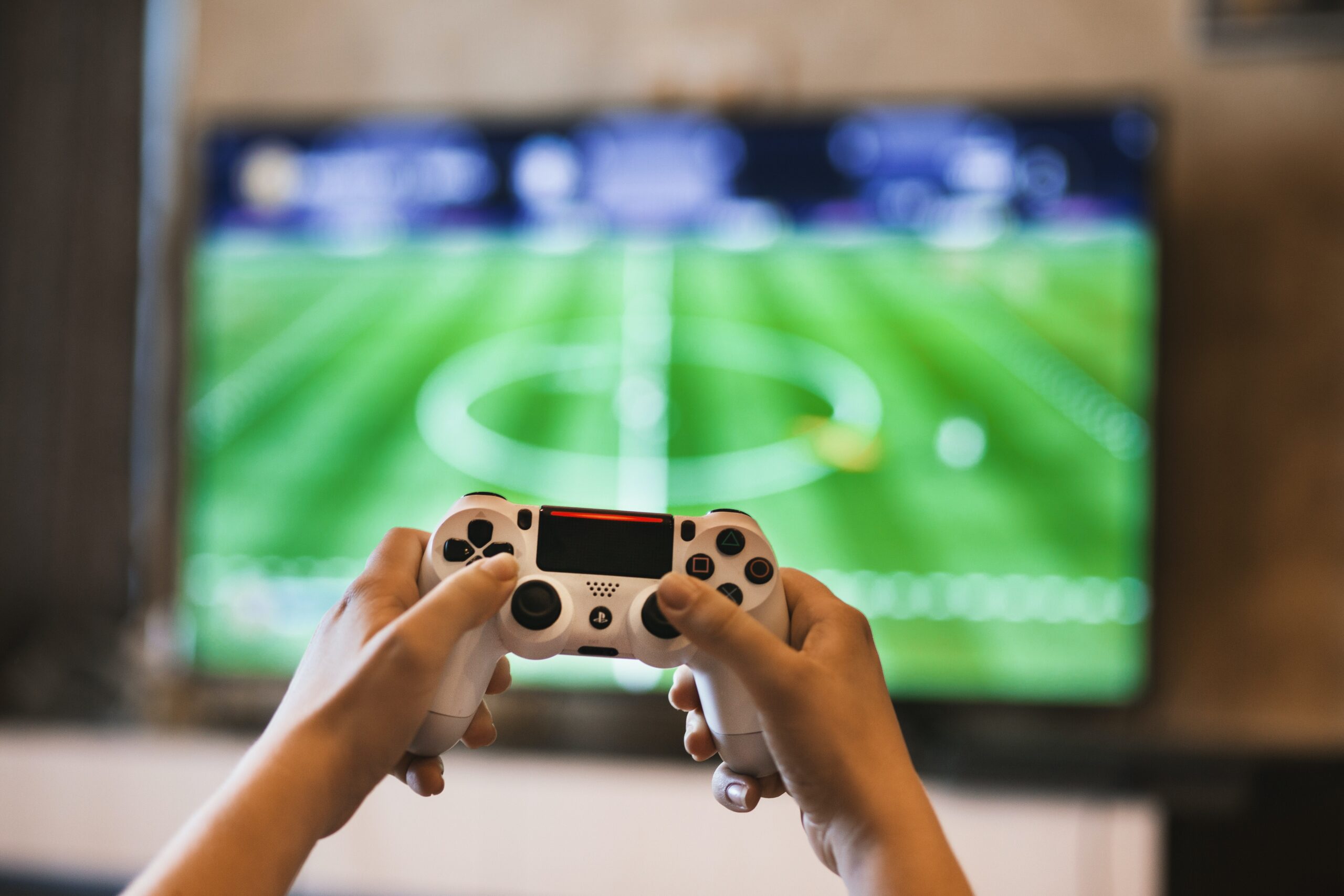 Pokemon Blue  
As a fun family favorite, Pokemon has transcended its status as a game and become a shared cultural experience loved by millions of people all over the world. Back in 1996, however, when the game was still in its infancy, one of the versions that took the world by storm was Pokemon Blue.  
This game features traditional Japanese gaming parlors in which players could try their hand at games styled on slots. The games were actually pretty true-to-life, featuring variable odds and a variety of games, but only after you have captured and trained enough Pokemon to access the special gaming areas.  
There are plenty of other side quests which feature gambling, so players can find an array of different games as well as the battles, trades, and other quests that make Pokemon so fun.  
Fallout: New Vegas  
Any game with Vegas in the title seems likely to feature some of the elements that have earned the city a worldwide reputation. In this fourth installment of the Fallout series, players find themselves in a post-apocalyptic world where they have to traverse the desert before they find themselves in the spot where Las Vegas used to stand.  
In honor of the city that went before, New Vegas features many of the entertainment options that its predecessor offered. Players can play plenty of casino games including cards and dice, and it caters for high rollers and more steady players.   
With a choice of casinos to play at, including the Ultra-Lux and the Gomorrah, players can try their hand at roulette and blackjack to try and earn some in-game currency. Savvy players will max out their luck meters before playing to give themselves an advantage that wouldn't be possible in a real casino. 
The Witcher 3: The Wild Hunt  
As a game with many twists and turns, a gambler's den is probably one of the least surprising things to come across in the epic game The Witcher. The third installment in the hugely popular role-playing series, The Wild Hunt is set in a fantasy world in which the player is a monster hunter who is searching for his daughter.  
As an open-world game, there are plenty of different locations to explore and the Gambling Den is among them. Players can eat and drink and even stay the night to replenish their energy, and engage in a game of poker dice if they want to be in with a chance to make a little money.   
Casinos and the games associated with them feature in so many other games that anyone can combine their two favorites for a really great game.